Don't Give Up, Says Our CEO On This Women's Day 2019
"I prefer the word, 'one of the greatest athletes of all time,'" Serena Williams said in 2016, in response to a journalist who asked what she thought about being called "one of the greatest female athletes of all time."
Every year, 8th March is celebrated as 'International Women's Day' to honor all the women who are knowingly, unknowingly making history through their accomplishments in every field.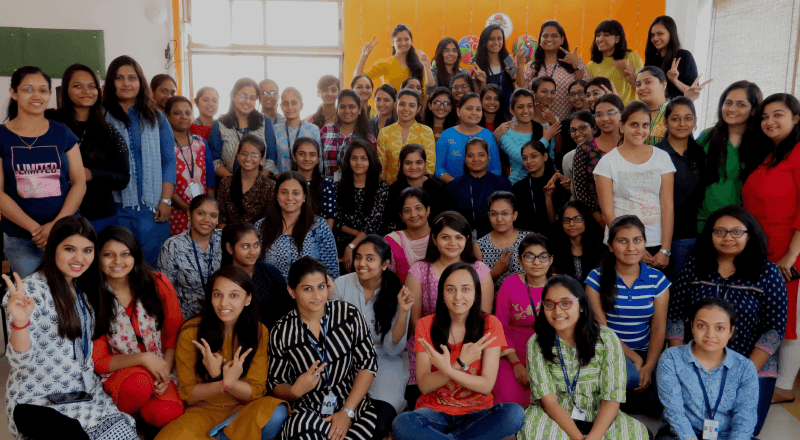 "In this digital-powered world, women are becoming more powerful and are capable of doing the things they dreamed of. This is the time where women are given more opportunities in the form of platform, power, and position, and we hope that this number will increase in the future.
I personally believe that there is no such problem that exists in our world which women can't overcome. Women's contributions in the overall growth of the society and all the sectors are beyond excellence.
I am sincerely thankful to all the women who made their valuable contribution to the journey of SPEC INDIA.
I would like to say one thing to every woman: – 'Don't give up'. Never give up on your dreams, desires, and ambitions and create an example of strength, dedication, courage, and confidence. Don't limit yourself and don't let any fear suppress your abilities to achieve more. SPEC INDIA admires every "Women In Tech" and always strives for providing an equal platform to chase their dreams. In this 30+ years' journey, we are, together as a team, celebrating this International Women's Day by recognizing the potential of women and their journeys from ordinary to extraordinary.
Wishing every woman, a wonderful Women's Day and I feel, this spirit should be celebrated every day."
– Milind Shroff, CEO, SPEC INDIA
In order to celebrate this spirit, A WOMAN, must conquer all the fears and stand up courageously to all the obstacles, limitations, and inequality no matter what the profession, role, and title are.
It is not a matter of comparison with men or diminishing the glory of womanhood by so-called 'Feminism'. 8th March is a tribute to all the amazing women who are dedicated to breaking down barriers of illiteracy, inequality, and injustice across the world.
With this thought, SPEC INDIA wishes every woman a very Happy International Women's Day honoring glory, joy, and contributions women made or will make in every endeavor.
SPEC INDIA, as your single stop IT partner has been successfully implementing a bouquet of diverse solutions and services all over the globe, proving its mettle as an ISO 9001:2015 certified IT solutions organization. With efficient project management practices, international standards to comply, flexible engagement models and superior infrastructure, SPEC INDIA is a customer's delight. Our skilled technical resources are apt at putting thoughts in a perspective by offering value-added reads for all.