What Is Visual Studio? Understand In 200 Words
Visual Studio is an integrated development environment (IDE) from Microsoft.
It's open-source and runs on major platforms like Windows, Linux, and macOS.
It includes every required aspect to build software including write code, edit, debug, test, and deploy.
Developers can build websites, web apps, web services, mobile, and cloud apps. It consists of an editor, GUI design tools, database schema designer, debugger, compilers, and supports a wide range of plugins and extensions at every level.
It offers support for 36 programming languages including C#, C++, .NET, Python, JavaScript, XML, HTML, CSS, TypeScript, Java, Ruby, Go, PHP, and many more.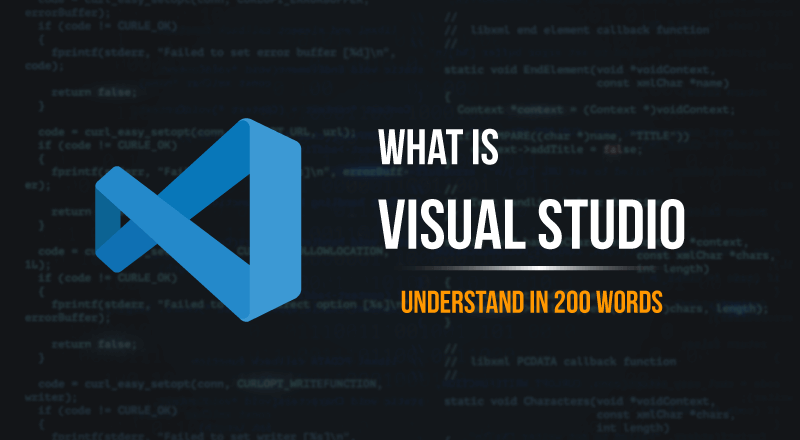 The Community Edition is a free version of VS and the other two paid – Professional and Enterprise versions are widely used by enterprises to build native as well as managed code.
It was first released in 1997, and the latest version is Visual Studio 2019.
Key features:
Help fixes bugs quickly through Squiggles
IntelliSense helps developers code smartly with quick documentation displays and code completion
Real-time collaboration to edit and debug code
Allows customized environment
It eases modern software development with faster development, easy deployment, and freedom to choose from a broad range of languages and tools.
SPEC INDIA, as your single stop IT partner has been successfully implementing a bouquet of diverse solutions and services all over the globe, proving its mettle as an ISO 9001:2015 certified IT solutions organization. With efficient project management practices, international standards to comply, flexible engagement models and superior infrastructure, SPEC INDIA is a customer's delight. Our skilled technical resources are apt at putting thoughts in a perspective by offering value-added reads for all.