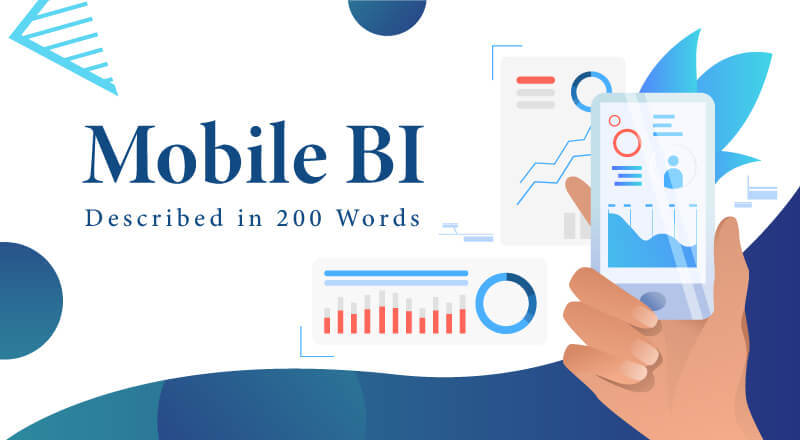 As a merger of two powerful technologies, Mobile Business Intelligence (Mobile BI) has been the latest jargon today, thanks to the world going wireless.
Mobile BI is a system encompassing both technical and organizational basics that showcases historical/real-time information on mobile devices such as smartphones and tablets, to empower effective decision-making and management support.

Why the Need?
Enhanced efficiency in business procedures
Improvement in employee productivity
Better client service
Real-time two-way data access
Keep pace with the competition
Shortening workflows
Different Ways of Presenting Content on Mobile Devices
PDF reports
Website (HTML rendering)
HTML5 site
Hybrid apps
Native apps
An Edge Over Traditional BI
Mobile BI optimizes traditional BI reports to be easily viewable on the small screen, capable of displaying KPIs and alerts with a variety of graphs/charts. It facilitates the online integration of mobile data so that users get real-time data access directly from the device.
Mobile BI is now leveraged by people who earlier did not use any BI tool. It has increased the spread of business intelligence, all because of its mobile nature.