SPEC INDIA Enters the Fourth Decade of its Existence! The Best is Yet to Come!!
Updated
September 30th, 2022
The Foundation Day which SPEC INDIA celebrated on November 21, 2017 to commemorate its 30-year-old long journey at the terrace lawns of Transtadia, overlooking the beautiful Kankaria lake was supposed to be the grand finale to the exciting weeklong celebrations we had.
But then, it was much more!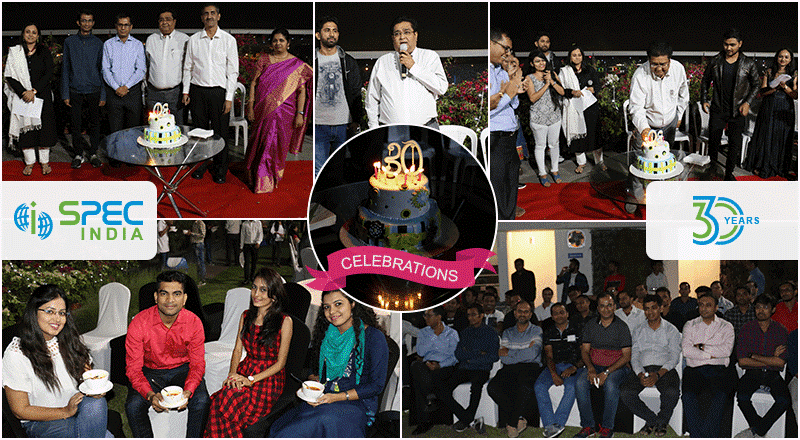 The emotional speech from the man of the moment himself; Mr Milind Shroff, CEO SPEC INDIA, was expected to be the conclusion to the grand evening. Little did we expect that it was going to promise us more. We now await a year full of celebrations with exciting events to come our way!
The beautiful evening started as a mashup of melodious songs, energetic performances, laugh riot skits and witty musicals seeing participation from all alike with the 200+ family of consultants, rejoicing, dancing, making merry and spreading joy all around.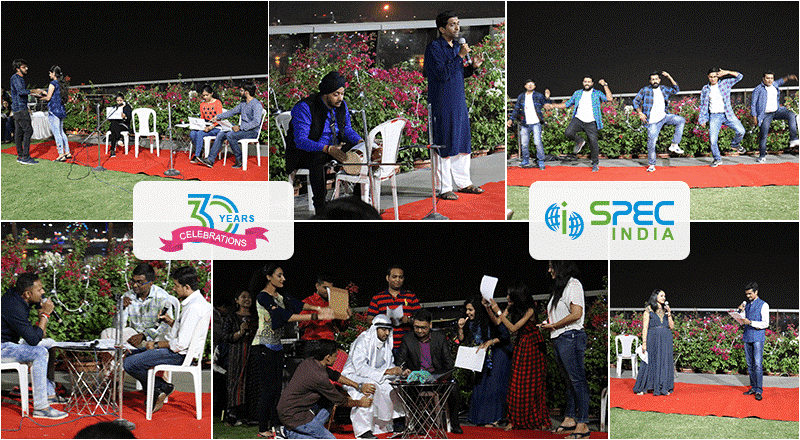 The prize announcements soon after the performances was followed by the long-awaited speech by the CEO, reminiscing how it all began; the early days, the lucky breaks, the setbacks, the people who stood by and the gradual expansions of the setup with the growing team. A most emotional journey down the memory lane making us proud of the impressive organization that we all are a part of today!
The cake & dinner delighted all till the very end of the evening which almost stretched to the midnight as SPEC INDIA entered its fourth decade of existence.
---
"Xcellent, Fantabulous, 7*, smiles across the organization…It surely was a Pep Up week of fun & joy to celebrate the 30th Foundation Day of SPEC. ☺
The agenda for the week, all the teams that participated, the décor, the idea of palm print, e-wall…KUDOS to you all.
Look forward to a year full of fun!!!"
Mr Milind Shroff, CEO – SPEC INDIA
---
And we are sure that the best is yet to come!!