SPEC INDIA Celebrates International Yoga Day with Energy and Enthusiasm
"Yoga is the journey of the self, through the self, to the self" and what better way would it be, for yoga celebrations at SPEC INDIA, on International Yoga Day!
Yoga is an ancient physical, mental, and spiritual practice that commenced in India. The word 'yoga' descends from Sanskrit and means to join or to unite, representing the union of body and consciousness.
International Yoga Day is being celebrated worldwide on the 21st of June, with an aim to raise awareness of the many benefits of practicing yoga. Today it is observed in various forms around the world and continues to grow in popularity.
With a strong belief that yoga cultivates the ways of maintaining a balanced attitude in day-to-day life and endows skill in the performance of one's actions, we @ SPEC INDIA celebrated the special day with two energetic yoga sessions, one in the morning and one in the evening.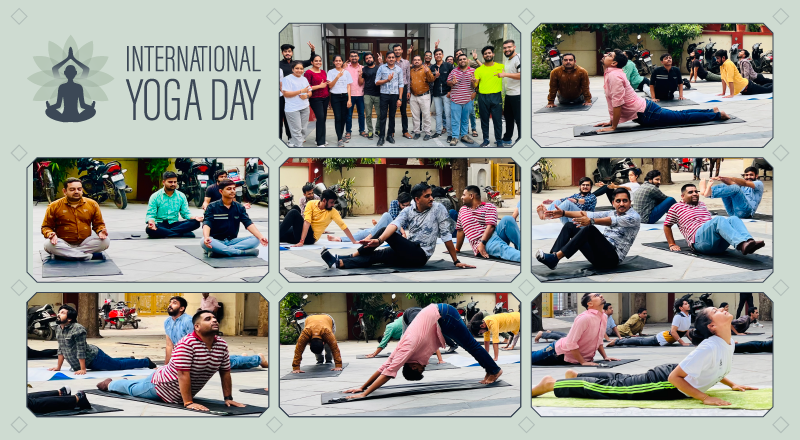 Our excited task force assembled in the company premises and performed different yogic exercises and asanas under the able guidance of a trained mentor. There was equal and enthusiastic participation in both sessions, bringing in a positive wave of togetherness, health consciousness, and happiness.
It was truly an amazing experience that gave us an opportunity to relax and destress ourselves from the daily monotone of life. Let us all swear by yoga to stay fit and healthy and indulge in regular yoga exercises and asanas.
"Yoga should not be just an exercise, but a means to connect with the world and with nature. It should bring a change in our lifestyle and create awareness within us. Yoga is a way of life" – so says our honorable Prime Minister, Shri Narendra Modi and so we do believe with complete faith!