What Is Business Intelligence? Explained In 200 Words
The digital world is encircled by heaps of data – structured and unstructured. And the one popular technology that gives meaning to data and turns it into real-time insightful information is Business Intelligence (BI).
BI is all about getting right information to the right people at the right time in the right format via its visually appealing dashboards and reports.
BI directly influences on organization's strategic and operational results.
BI supports fact-based decision-making with historic data rather than traditions and instinctive sense.
Inclusions:
Modeling & Design, BI analytics, integration and data warehousing and predictive analytics that can help to form long-term business strategies and identify the real-time limitations.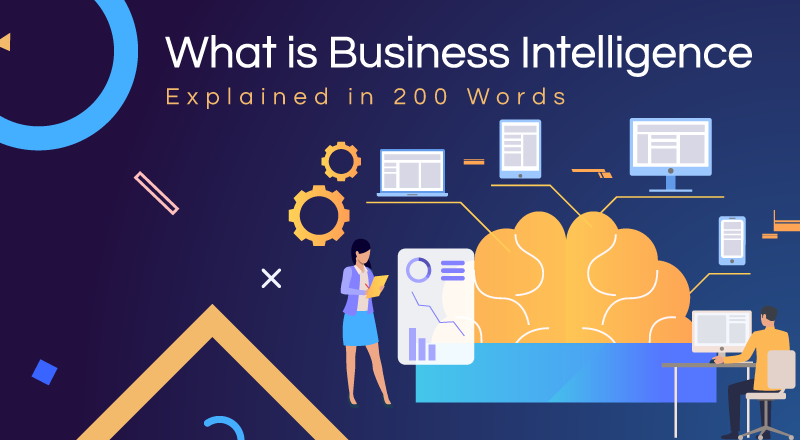 Popular BI tools:
Pentaho, Tableau, Jaspersoft, Power BI
These tools help overcome business challenges like identifying accurate data sources, extracting insights and leveraging the power of data.
BI Categories:
BI can be leveraged through various categories like Self Service BI, Mobile BI, Cloud BI, Embedded BI, Agile BI.
Key Benefits:
Seamless integration with multiple data sources
Enhancing operational efficiency
Maximizing revenue
Better decision making
Gaining competitive advantage
Enhancing customer experience
Custom interactive reports and dashboards
BI is all about handling your bulk of data, intelligently!
A Good Read: Didn't You Use Business Intelligence Yet?
SPEC INDIA, as your single stop IT partner has been successfully implementing a bouquet of diverse solutions and services all over the globe, proving its mettle as an ISO 9001:2015 certified IT solutions organization. With efficient project management practices, international standards to comply, flexible engagement models and superior infrastructure, SPEC INDIA is a customer's delight. Our skilled technical resources are apt at putting thoughts in a perspective by offering value-added reads for all.