Top 10 Articles on Mobile App Development in 2018 By SPEC INDIA
To blog = To share, to connect, to create, to inspire
As we observe the year gone by, there were many innovations in the world of mobile apps. Much was written, much was perceived, and much was leveraged in the mobile app development arena by us. Here are 10 of the top-rated blogs in 2018 by SPEC INDIA that were appreciated and well-read across.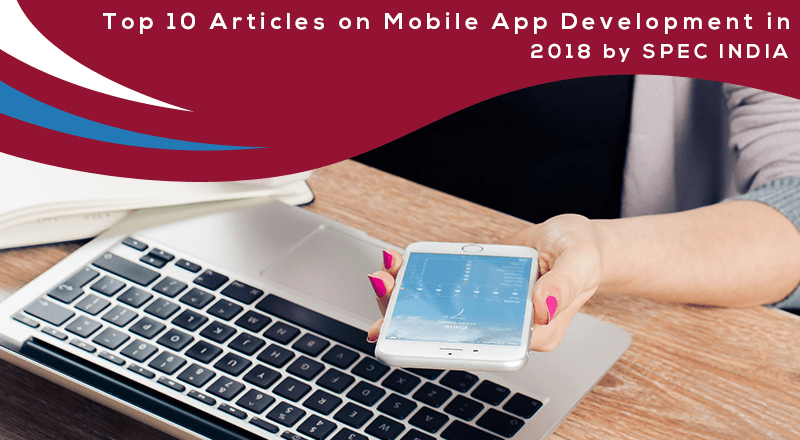 They still haven't coined a name for the youngest of them all, the generation after the millennials. Digitally more native than the millennials, kids today know more of technology than we can guess….
Technology has spread its wings all over, all geographies, all domains, all segments are smitten using technological advancements in some or the other way. Life has become simple, reachable and more productive, thanks to these progressions….
Mobile app personalization becomes the new magic trick for app development companies making personal devices like the smartphones, the watches and the fitness bands on top of their lists. Mobile development companies center their efforts in the millennial era to please to a whole new digitally native generation….
Mobility solutions for Healthcare become the second skin these days especially with the fact that the mobile apps are steadily and increasingly leveraging technologies in trend. Apps for devices like watches, fitness bands, commonly used appliances, and manufacturing devices are taking solutions to a different level altogether giving an unimaginable push to healthcare mobility solutions….
The latest jargon today, a wave that has been generated by Manufacturing Mobility Solutions never ceases to amaze. Being one of the most happening domains around, the effect of manufacturing IT solutions has been stupendous, and the effect can be seen from the amount of business growth that it brings along….
The rise of JavaScript frameworks over the recent years shows its capability to power the modern web application development. Here, in this article, we will talk about the top 3 JavaScript frameworks – React Native, Ionic, and NativeScript and discuss the key differences between them….
The world is absolutely engrossed in the novel and exciting future technologies, Virtual Reality (VR) and Augmented Reality (AR) being the most popular ones. You put on some hi-tech gadgets and you are into a different world altogether, interacting with the world around you….
Starting a new business is always a head-over-heels act, especially when it comes to a tech startup. Well, we can't say that because every company looks like a technology company following a technology-driven model of a business….
Choose Flutter when you want cross-platform, highly-attractive UI, excellent native performance, quicker time-to-market, and competitive advantage of using Dart in your programming environment. Choose React Native when you want to leverage the support from the stronger and mature community, native app performance, and popular JavaScript in developing cross-platform apps….
2018 has witnessed the world bound by mobile apps and the presence of mobile computing everywhere so far. There is no doubt on the fact that mobile devices and apps are an indispensable ingredient of our personal as well as professional lives. Just have a look at the below-proven statistics, don't they self-proclaim the increasing popularity of mobile application development?
As a leading Mobile app design and development service provider, we boast of proficiency across manifold domains and our versatile mobile apps showcase a multi-device, multi-platform, multi-tenant, multi-technology driven methodology. Our end-to-end custom mobile apps give a completely new perspective to your business, turning around the quality of life for all stakeholders, boosting productivity and accelerating business results. To know more about our mobile app development services, Contact us.
SPEC INDIA, as your single stop IT partner has been successfully implementing a bouquet of diverse solutions and services all over the globe, proving its mettle as an ISO 9001:2015 certified IT solutions organization. With efficient project management practices, international standards to comply, flexible engagement models and superior infrastructure, SPEC INDIA is a customer's delight. Our skilled technical resources are apt at putting thoughts in a perspective by offering value-added reads for all.