Celebrating SPEC INDIA's 35th Foundation Day with Pleasure!
Updated
December 5th, 2022
Hip-hip-hooray! We are 35 years old today! SPEC INDIA feels elated to have celebrated its foundation day with pomp and happiness all over. We had a fun-filled gathering in our office premises. The entire area was decorated with bright lights, colorful balloons, and creative banners, to brighten up the spirits of SPECalites.
All our colleagues were enthusiastic to click pictures with their teams, project leaders and the CEO. There were interesting and motivating speeches by our CEO and senior leaders, paving the way for a bright and happening future ahead.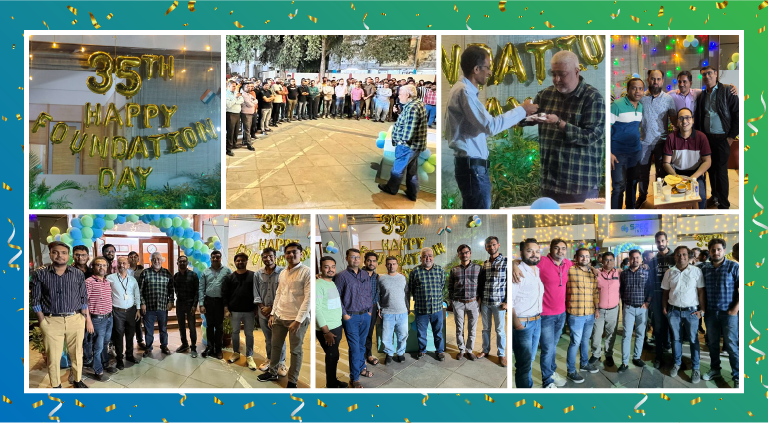 A cake-cutting ceremony took place after which a sumptuous dinner was served. Everyone enjoyed a proud and delightful evening, reminiscing the past glories and looking forward to future achievements.
"The 21st of November marks a very important day in the calendar for SPEC India. It was a humble beginning the same date 35 years ago. I am glad to emphasize that on its 35th birthday, SPEC India is young and going very strong. It comprises of young and committed consultants, all working in synergy with the common aim of lifting the organization to the ranks of one of the best places to work." So says our CEO, Mr. Milind Shroff.
After 35 years of hard work, perseverance, and a zest to serve our global customers with topnotch IT solutions and services, we continue to strive hard and come up with innovative and modern-day offerings.
A Very Happy Foundation Day to SPEC INDIA! Here's to Many More Successful and Beautiful Years Ahead!