Celebrating the CEO's Birthday in the 30th Year of Existence!
Updated
September 30th, 2022
Ushering in the traditional festivities at SPEC INDIA every year is our very own CEO's birthday. Mr Milind Shroff, CEO – SPEC INDIA was in for a huge surprise with an enormous glass bowl full of special messages for him on his big day! What caught everyone's attention besides his expressions was the most technically sound cake that was brought in for him to cut!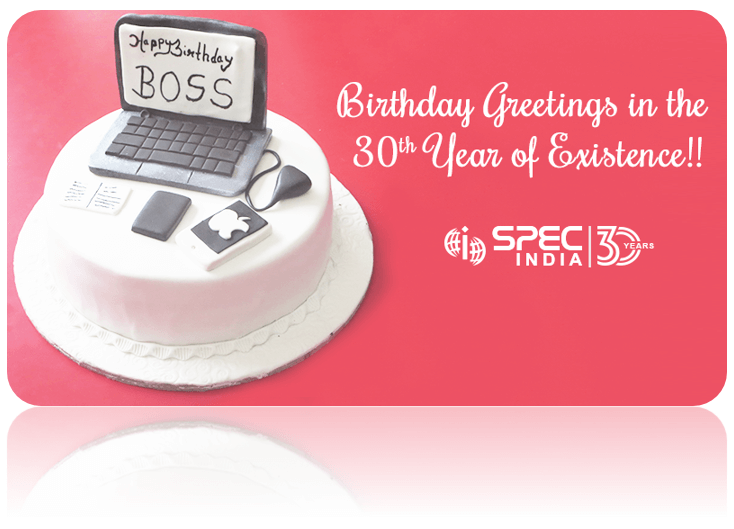 Offering consistent and sustained world class software services for more than 3 decades now, SPEC INDIA celebrates thirty years of association with Fortune 100 companies as well as SMEs & startups across the globe. Our versatile solutions offer a completely new perspective to businesses powered by our core expertise. As an ISO 9001:2015 company we ensure process driven approaches in all our delivery & quality assurance practices and testing; ensuring quality at the helm of every project.
We wish Mr Milind Shroff a plentiful year ahead to steer us into the into the fourth decade of our existence to add to our growth path starting from our steadfast practices like Java & Microsoft to the Mobility Solutions, BI, Big Data & now Internet of Things empowering our wide range of business solutions like mobile sales force automation, enterprise CRM, service & maintenance, vehicle tracking, beacons & ibeacons, shipping & logistics solutions and eLearning solutions.