SPEC INDIA At The 20th Annual Motif-TTEC Charity Walk – 2022
20 years and Motif TTEC charity walk is still going strong!!! 13+ years and SPEC INDIA is also still going strong as a principal sponsor of this event!!!
We @ SPEC INDIA stay strong in our commitment – 'The society is what we are'. The Motif charity walk is one of the main activities of our CSR philanthropic associations.
The Motif TTEC charity walk has always been having a roaring start, with lots of enthusiasm, celebrating good health, being high on energy, united on purpose, undying spirit, giving back to the community, carnival moments, and lots more. The objective of the 'The Annual Motif-TTEC Charity Walk' is to create health awareness and raise funds through public participation.
The Journey So Far: Approx. 85,000 Walkers & 271 Sponsors; Raised INR 8.86 crores for 62 different NGOs.
Looking at the need of the hour, just like in 2021, the charity walk was planned virtually on Sunday, February 20, 2022, at 7 AM IST as a 5 KM walk or a 10 KM run. This was to ensure a perfect balance between a healthy and happy event, following all pandemic-related guidelines.
Participants were supposed to register online. There were about 5500 enthusiastic participants, from all over, belonging to various age groups. SPEC INDIA had about 105+ participants who joined virtually, from their own premises, adding to the fun and positive intent of the charity walk.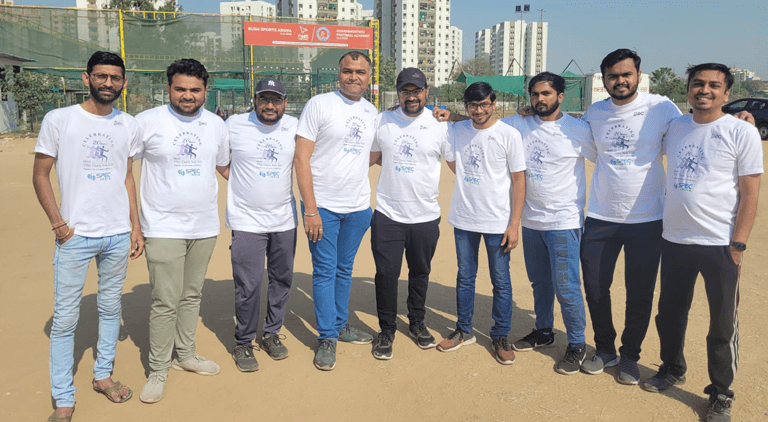 The entire event was streamed live on the official Facebook page of Motif TTEC. An approximate figure of about Rs. 85 lakh was collected this year, for four beneficiary NGOs, as listed below:
It has been executing since 1994 in the field of education, livelihood, and governance, to strengthen the most disregarded societies including pastoralists, Dalits, tribals, with a focus on women and children.
Established in 1988, it operates in the fields of education, environment, healthcare, disaster relief, and helping the less fortunate section of society.
It has been working with urban slums of Ahmedabad since 1983 in the areas of education, income generation, health care, and building an empowering environment for women, adolescent girls, and children.
It is established in 1954, works on holistic rural development, and people empowerment by following the Gandhian approach.
As we resume our 'Work from Office' practice almost after 2 years, we hope and pray for happy and healthy days for all. Neither the pandemic nor any other distraction has been able to deter SPEC INDIA from working hard towards its business goals and humanitarian causes. Our heartfelt thanks to all enthusiastic participants, May humanity and good health prevail!