SPEC INDIA Celebrates The CEO's Birthday
Updated
September 28th, 2022
Birthdays are always tons of memories and good wishes bundled together. And we @ SPEC INDIA left no stone unturned in celebrating our CEO's birthday recently. Our SPECtorious team had planned a wonderful and happening event in which all the SPECalites participated with excitement.
Mr. Milind Shroff, our CEO, was pleased to see his wonderfully decorated cabin, marking his special day. It was an exclusive décor with colorful balloons and posters of Indian business stalwarts and popular retro movies. There was a spread of old games, to recreate his childhood memories.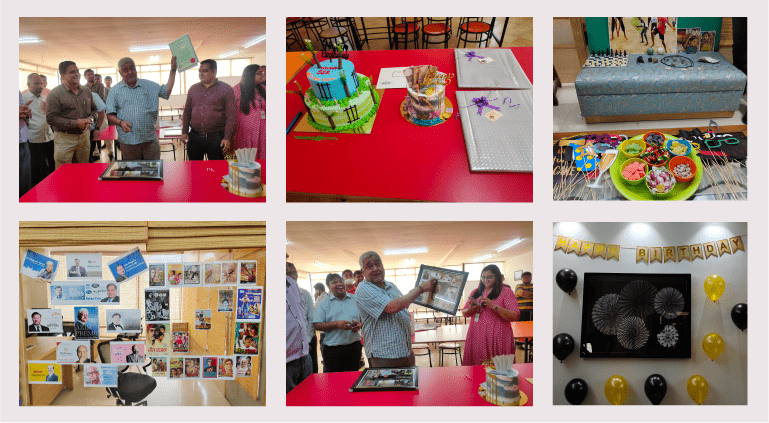 The entire SPEC taskforce assembled to wish him and celebrate together. There was a cake-cutting ceremony, followed by delicious refreshments. We gifted him a lovely birthday gift– an assortment of his old photos and memories embedded in a photo frame.
There was a feeling of joy all over and a sense of togetherness prevailed. It was good to see everyone smiling away to merry and interacting with pleasure. After all, the pandemic had snatched away these moments from us since the last 2 years. Happy times are here again!
We, wholeheartedly, thank our dear CEO for his continued and encouraging support to each one of us, carving a progressive roadmap for the organization under his visionary leadership. We wish him a happy, healthy, and joyous life ahead.