SPEC INDIA Welcomes Its Taskforce Back To The SPEC House
Updated
September 28th, 2022
AND ITS BACK TO WORK!!!
With a fresh wave of energy, motivation, and excitement, SPEC INDIA welcomes its task force back to office premises and is elated to have started its offline mode of operation from 4th April 2022.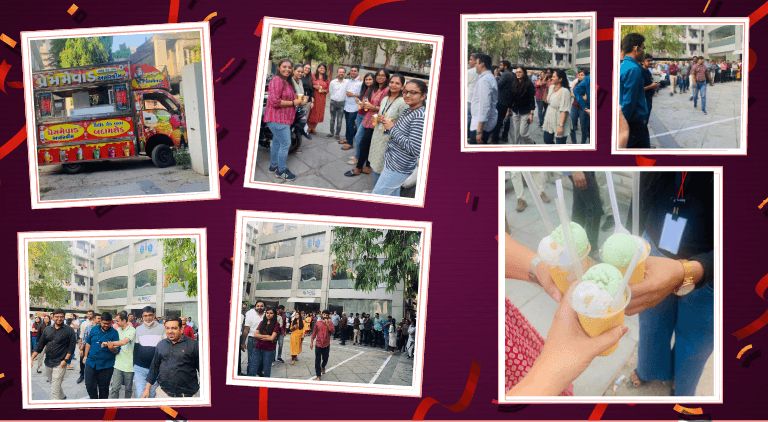 Post pandemic, it has been an impatient wait for all to resume office and here it does! The SPEC task force has returned to the office premises with happiness and encouragement all it's way.
To celebrate the return of the SPECalites in the office, there was a small get-together on Monday, 4th April 2022. Everyone enjoyed the spirit of togetherness and working collectively. There was a big bright smile on everyone's face as they adored each other's company. Everyone was served chilled and yummy 'Coolers' – just perfect to beat the heatwave and keep cool.
We look forward to a more productive, energetic, and innovative environment now, to garner the best of business results and opportunities.
As they say, 'The comeback is always stronger than the setback'; we are sure the SPEC house will be bubbling with wonderful enthusiasm and business prospects.