Congratulations to SPEC STAR Q1 Winner and Nominees
"Excellence Is Not A Skill. It Is An Attitude." – Ralph Marston
We at SPEC INDIA believe in motivating all our SPECalites to have this attitude! The best way we do it is by recognizing every effort that our consultants put in which contributes to achieving our quarterly goals.
SPEC Star awards aim to motivate SPECalites to go the extra mile!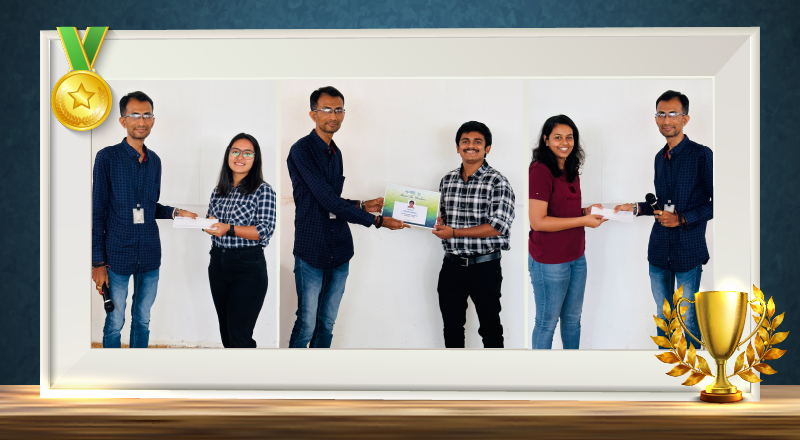 SPEC STAR Q1 goes to Mr. Hitanshu Maniyar!!!🥇
Mr. Hitanshu – Software Engineer at SPEC INDIA is skilled in ExtJS, .NET, C#, WCF, MVC, JQuery, and SQL. His versatility and ability to meet the project demand to deliver quality work make him an outstanding performer.
SPEC STAR Q1 Nominees
We also congratulate and wish the best of luck to the nominees 𝐕𝐢𝐧𝐢𝐭𝐚 𝐉𝐚𝐠𝐰𝐚𝐧𝐢, 𝐑𝐢𝐭𝐮 𝐏𝐚𝐭𝐞𝐥, and 𝐕𝐚𝐫𝐬𝐡𝐢𝐥 𝐏𝐚𝐧𝐜𝐡𝐚𝐥 for their contribution in quarter one. They all have shown exceptional attention to detail and determination in their respective work.
SPEC INDIA celebrates your work spirit. You all have shown exemplary commitment and are an inspiration for all.
Keep up the hard work!👍