Women and Technology – Persistence & Success
---
"She Believed She Could and So She Did"
---
Women's Day is here and so are thoughts about empowering women. Are these obligatory?Chipping in bit by bit on every front, balancing careers, homes, and children the millennial age woman is all about taking things in her stride, multitasking like never before, clearly not requiring special attention!
Information technology companies, especially custom software development bigwigs observe.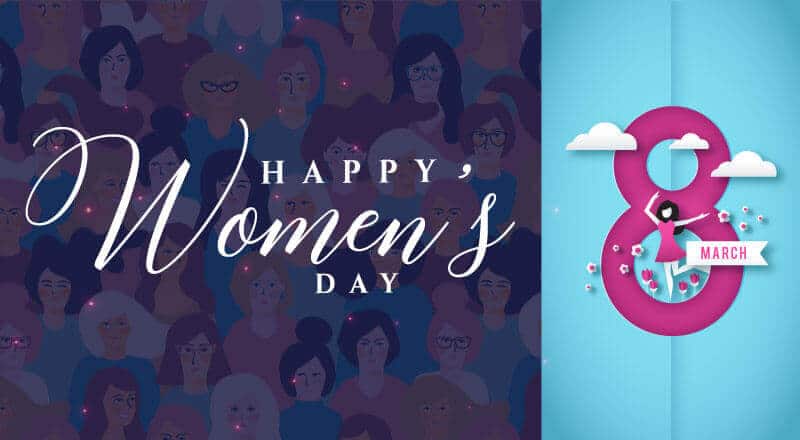 Influencing Stories!
The stories are right here, written not so long ago speaking of breaking away from stereotypes with unmatched attitudes & fervor.
Sheryl Sandberg–COO, Facebook
Sheryl is best known as one of the board members of Facebook, however, very few know that she is also part of the board of V-Day, Disney, Starbucks & Women for Women International. She definitely is one of the most influential women globally, not just for the tech community but for women in specific and her book Lean-In says it all.
Safra Catz – co-CEO, Oracle
Safra is ranked at #11 on the Fortune 50 most powerful women in the business list, which is not surprising considering she closes deals each exceeding billions for the global giant! She calls the shots and compels women to break free from stereotypes.
Marissa Mayer – Former President of Yahoo! & Key spokesperson at Google
The first ever female employee of Google, Marissa played a key role in rolling out indispensable products like Google Maps, Google News & Gmail. She made it to the leading position in Yahoo and became the youngest CEO of a Fortune 500 company.
Susan Wojcicki – CEO, YouTube
The senior most person at Google, Susan has made it to the 16th spot in Forbes list of most powerful women globally. She is the force behind Google's mobile advertising campaigns, heads YouTube and was instrumental in bringing the cult Google Doodles to life.
Meg Whitman- CEO Hewlett Packard
The CEO of Hewlett-Packard, Meg is fondly remembered for her stint with eBay, which grew from a $4M organization to $8M enterprise increasing the employee base almost fifty times under her leadership.
Virginia – GinniRometty – CEO IBM
IBM employed her in 1981, and over the years, she grew from one position to another, becoming the President & CEO in 2011. Virginia featured in the Times list of most influential people, and rightly so.
Vanitha Narayanan, Managing Director, IBM India
Vanitha Narayan is responsible for IBM India's sales, marketing, services and global delivery operations the south-east of Asia. India is a strategic location within the IBM'sglobal services delivery network and Vanitha carries a lot on her shoulders.
Vanitha was inducted into the IBM Industry Academy, a select group of experts, designed to advance IBM's industry thought leadership and brand.
Mary Meeker – Venture Capitalist, Partner Kleiner Perkins Caufield & Byers
The pioneer when it comes to predicting online trends, Mary's yearly presentations are much-awaited events. The head of global technology research at Morgan & Stanley, Mary enjoyed a reputation for excellence. Mary is currently a partner in Silicon Valley's Kleiner Perkins Caufield & Byers that drove the philosophies at various pioneers and software development companies like America Online, Amazon.com, Compaq, Google, Netscape, Sun Microsystems, Nest, AppDynamics, and Twitter.[in their early days and even now at most.
Rashmi Sinha – CEO & Co-Founder SlideShare
Rashmi co-founded SlideShare, a site for people to share presentations online and since its launch in 2006, more than 9 million presentations have been uploaded to SlideShare. LinkedIn acquired SlideShare for over $100 million in 2012.In 2012, Fortune named her No. 8 on its Most Powerful Women Entrepreneurs list. In 2008, Rashmi was named one of the World's Top 10 Women Influencers in Web 2.0 by Fast Company.[1]In January 2015, The Economic Times, India's leading business publication, listed her as one of 20 "most influential" global Indian women.
Kara Swisher – Co-founder – Recode
A guru in the field of IT journalism, Kara publishes "All Things Digital", and runs the "All Things Digital Conference". Mark Zuckerberg, Steve Jobs, and Bill Gates, all have been in the hot seat of her interview. Kara enjoys a huge fan following and always has an advice or two for newbies in the field of IT journalism.
Women in STEM Around the Globe
Science, Technology, Engineering & Medicine the STEM, make up the pillars of the modern world. It is assumed that professions affiliated to STEM and custom software solutions always employ the best of talent available in the market without any bias but sadly, well before the millennial age STEM has been a witness to a skewed ratio when it comes to women employees.
An AAUW report from 2010 performs an in-depth analysis of the major barriers that restrict the numbers of women in engineering & science. This includes gender bias, stereotypes as well as the environment of university departments that prove to be a blocker. A catalyst analysis also states that women barely make up less than a third of the total R&D workforce globally. The analytics goes further to explain that as compared to men, women are more likely to step out of careers involving STEMespecially while trying to meet the special demands of motherhood, in early years of what could have been promising ones.
Furthermore, women barely made up one-tenth of the board member positions in STEM-related enterprises. Work experience could easily be the single major reason for women stepping out of key roles in STEM-related carriers. Primarily male-dominated environments may lead to isolation, or even worse, lack of ineffective feedback& hand-holding from male supervisors.
Women at SPEC INDIA
SPEC INDIA, believes in taking a proactive interest in women employees offering them a conducive work culture catering to the changing needs of their lives giving them the push to remain more than inspired to work and contribute to the 30-year long journey.
SPEC INDIA, as your single stop IT partner has been successfully implementing a bouquet of diverse solutions and services all over the globe, proving its mettle as an ISO 9001:2015 certified IT solutions organization. With efficient project management practices, international standards to comply, flexible engagement models and superior infrastructure, SPEC INDIA is a customer's delight. Our skilled technical resources are apt at putting thoughts in a perspective by offering value-added reads for all.