SPEC INDIA, Zealously, Joins Hands for a Human Cause @ Motif Charity Walk 2017
Motif Charity Walk is a very popular event, which is organized by Motif, since the last 15 years. The objective of this event is to promote health awareness and raise funds for social causes through public participation. Each year, there are newly identified trusts who receive this charity amount. This year, there were about 5800 online registrations and a charity amount of Rs. 75 lakhs was gathered.
SPEC INDIA, since the last 10 years has been one of the highest contributors and principal sponsors for this event. We have always been forthcoming in fulfilling our corporate social responsibilities towards the community. This fact was evidently witnessed on Sunday – the 26th of February 2017, as SPECalites, with utmost zeal and energy, participated in the walk.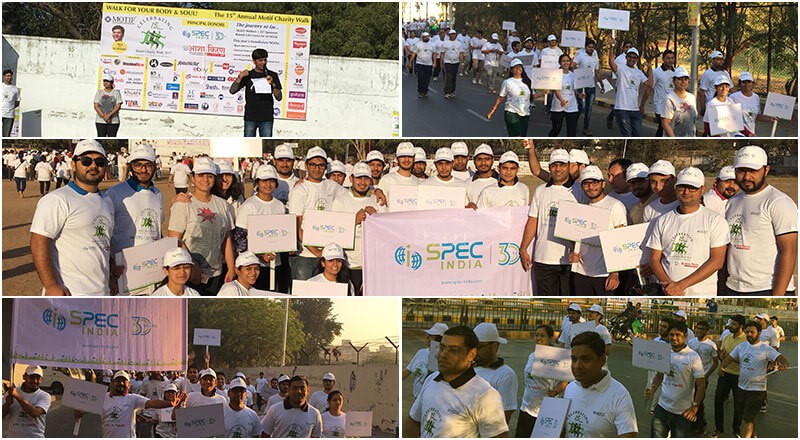 With a strong motive to make the world a better place for everyone, around 35 SPECalites joined hands for a 5 KM walk and a 9.5 KM run from the L.D. College of Engineering, Ahmedabad in the early hours of the morning. Enthusiastic SPECalites distributed around 1000+ caps, with SPEC INDIA's logo, at different locations. Our participants were holding banners and placards of SPEC INDIA all through the charity walk.  We also sponsored complimentary gifts for a variety of prize categories.
This, indeed, was exemplary team work by SPEC INDIA and we look forward to many such more CSR events in the future, to emphasize our support to the poor & the needy.