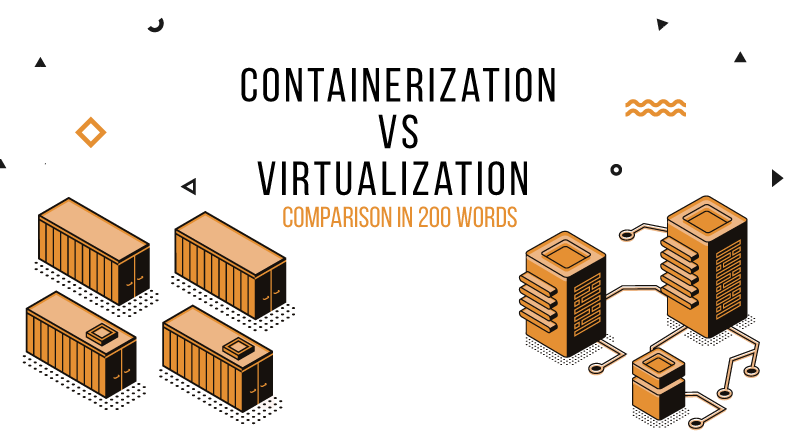 Containers and Virtualization are ways to deploy multiple, isolated services on a single platform.
Virtualization
Virtualization refers to run multiple operating systems on a single machine at the same time.
A software layer called 'hypervisor' makes virtualization possible.
Dependencies, Libraries, Configurations are contained within Virtual Machine. It is an operating system that shares the resources of one server. They have their own infrastructure and are isolated from each other.
VM  runs software on different OS without additional hardware
Containerization
Containerization packages up code and dependencies for the application to run quickly from one environment to another.
It encapsulates an application in a container with its own OS and creates multiple workloads on a single OS instance.
It can be placed on any host machine without special configurations.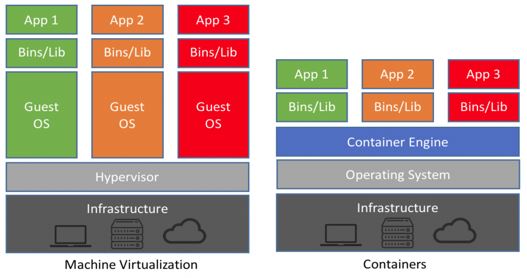 Quick Difference:
| | |
| --- | --- |
| Virtualization | Containerization |
| Hardware-level virtualization | Operating system virtualization |
| Heavyweight | Lightweight |
| Limited Performance | Native Performance |
| Fully isolated | Process-level isolation |
| More time to boot | Few seconds to boot |
| Consumes high storage | Takes lower storage as OS is shared |
| Sharing libraries is not possible | Sub-directories can be shared |
| Same kernel, but different distribution | Multiple independent operating systems |
| Supports all OS | Supports Linux |
Both differ in several ways but choosing one depends on the requirements.