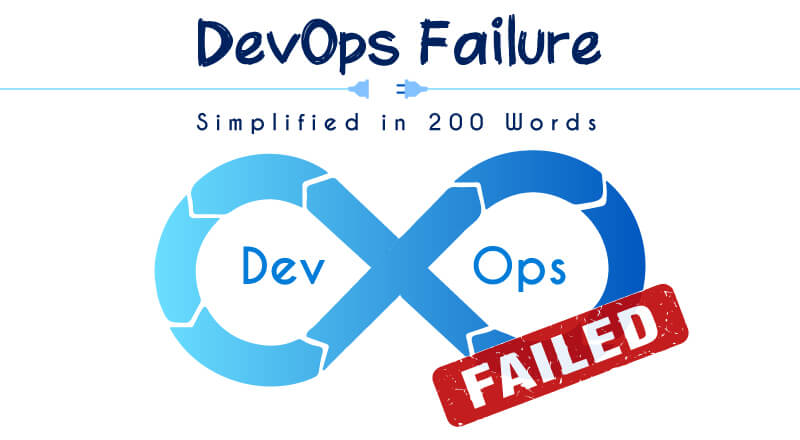 Within a very short time, DevOps has created awareness for the need for faster development in the age of innovation.
While software development companies are walking extra miles to get DevOps right, there is a number of scenarios exist where DevOps implementations are getting failed frequently.
Organizations are misinterpreting DevOps as a set of tools and technologies rather than a cultural shift. DevOps is not only about team collaboration and faster development, but DevOps is a philosophy to deliver innovation and speed at the same time.
Reasons Behind DevOps Failure:
Lack of 'DevOps' culture in the organization
DevOps are not defined in line with business goals
Automation and speed are over-expected
People are not involved in the process
Inappropriate Infrastructure and DevOps toolchain
Lack of collaboration between teams
The primary aim of DevOps is to automate processes of delivering and deploying software but organizations often forget that DevOps is more about culture and people, not just for rapid delivery.
Every organization has its different set of DevOps scopes, depending upon the business objectives. To implement DevOps successfully, an organization must define DevOps framework along with the right mindset, updated tools, and collaborative environment.
A good read: Why DevOps Fails?