DevSecOPs And GDPR – Describing In 200 Words
Updated
December 22nd, 2022
DevSecOps and GDPR, are, together promoting data security as a key strategy rather than implementing it as a part of the software development.
Protecting digital data against unauthorized accesses and violations requires strong data security strategy for every size and type of businesses.
Data security regulation like GDPR mandates strict adherence to data privacy standards and allow people to take control of their personal data. GDPR emphasizes security and consent before you collect, process, and store the data.
Software development companies dealing with data of EU citizens must adopt a security-driven approach like DevSecOps to address data security needs.
DevSecOps promotes security as a shared responsibility in software development to ensure maximum security of data.
Not only EU and UK have taken steps towards data security but many counties across the globe are planning to design data protection laws.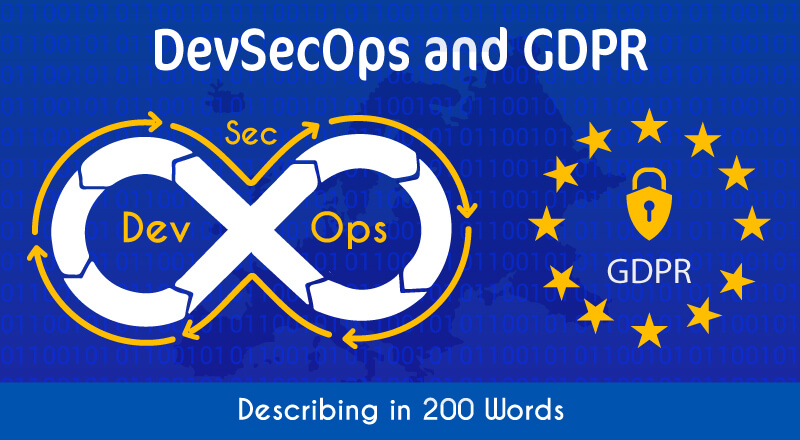 A powerful combination of GDPR and DevSecOps Offers:
Robust GDPR compliance
Security-first software design and process
Fosters collaboration among teams and brings agility
Allows implementation of 'Security As Code'
Aims at faster software delivery with maximum security
DevSecOps is the best model to implement security from the start and supports almost all types of data protection regulations.
An Interesting Read: DevSecOps And GDPR
SPEC INDIA, as your single stop IT partner has been successfully implementing a bouquet of diverse solutions and services all over the globe, proving its mettle as an ISO 9001:2015 certified IT solutions organization. With efficient project management practices, international standards to comply, flexible engagement models and superior infrastructure, SPEC INDIA is a customer's delight. Our skilled technical resources are apt at putting thoughts in a perspective by offering value-added reads for all.