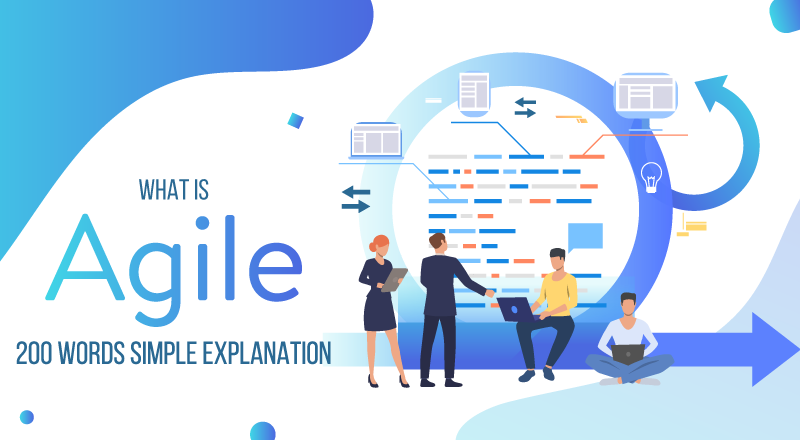 Agile is an approach to project management.
The word 'Agile' represents 'Rapid' and 'Respond To Change' and it will continue driving changes in all types of organizations, especially, software development.
It's an umbrella term and includes a set of frameworks, principles, and practices that are designed to increase collaboration, quality, and speed.
Agile is about delivering the best thing possible in a limited time period.
In this customer-driven, uncertain, and complex world, agile helps organizations to deliver values to customers by following 'continuous change' methods and mindsets.
Highlights:
Incremental and iterative
Continuous feedback cycle
face-to-face and regular communication
Ability to change over perfection and plans
Main focus on quality and speed
It enforces cultural change and accountability of everyone in the team, opposite to the traditional patterns of command-and-control style management.
Introduced in 2001 by group of developers in the Manifesto for software development, agile Manifesto includes 4 values and 12 principles.
Implementing agile is a necessity for organizations in today's world. It focuses on individuals and mindsets over frameworks and tools.
Agile frameworks:
Scrum
Kanban
Feature-Driven Development
Extreme Programming
Adaptive Project Framework
DevOps is a logical extension of agile.