What Is App Personalization? Simplified In 200 Words
App personalization is a key marketing strategy.
It refers to the process of creating apps that offer a personalized experience to specific users.
It meets specific customers' needs rather than universal experiences for all the app users.
It is very important marketing tactic as the number of apps in app stores is increasing rapidly and in millions at present.
As mobile users have plenty of alternatives, it becomes difficult for the app owner to retain and engage customers.
It collects data like behavior, time, demographics, and user-specific preferences to deliver personalization to increase conversion ratio.
Benefits:
Improves user engagement & retention
Drives more conversions and helps increase revenue
Builds loyalty
Enhances user experience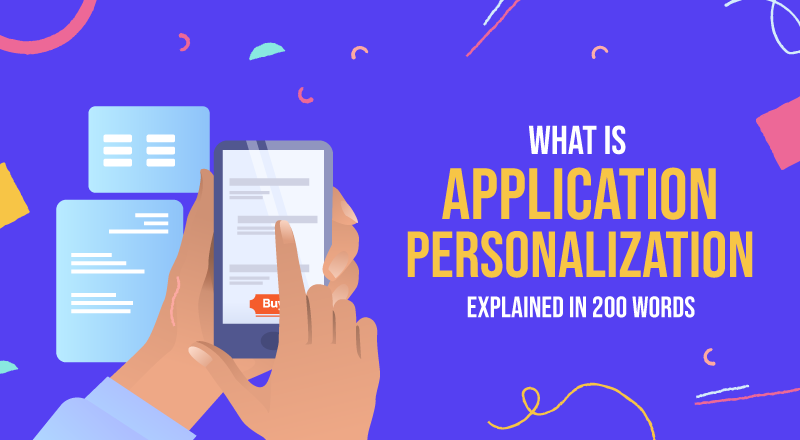 Users are likely to abandon the app if it doesn't provide faster loading time, personalized experience, faster payment, real-time services, and smooth execution.
Examples:
Push notifications for discount and offers
Fast reordering of repeat purchase
Relevant products display
Best personalized mobile apps are Spotify, Netflix, Amazon, Instagram, Facebook that provide personalized playlists/newsfeed/relevant items.
Personalization inspires your users to stick to your brand.
SPEC INDIA, as your single stop IT partner has been successfully implementing a bouquet of diverse solutions and services all over the globe, proving its mettle as an ISO 9001:2015 certified IT solutions organization. With efficient project management practices, international standards to comply, flexible engagement models and superior infrastructure, SPEC INDIA is a customer's delight. Our skilled technical resources are apt at putting thoughts in a perspective by offering value-added reads for all.