What Is Bluetooth Low Energy (BLE)? Explained In 200 Words
Bluetooth Low Energy or Bluetooth Smart is a low power consumption and cost-effective wireless technology for internet-connected devices.
It was introduced by the Bluetooth Special Interest Group (Bluetooth SIG) as an alternative to Bluetooth classic.
It operates in the 2.4 GHz ISM band and is developed for wearable devices, smart home appliances, proximity sensors, etc.
Bluetooth Low Energy is a part of Bluetooth 4.0.
Particularly suited for applications that exchange limited amounts of data.
Since its official release in 2010, BLE has gone through major modifications and the major update is introduced in Bluetooth 5.
Advantages
Cost-Efficient and Compatible
Robustness, Security, and Reliability
Wireless Co-Existence
Ease of Use and Integration
Much suitable for small size data transfer – IoT based applicatons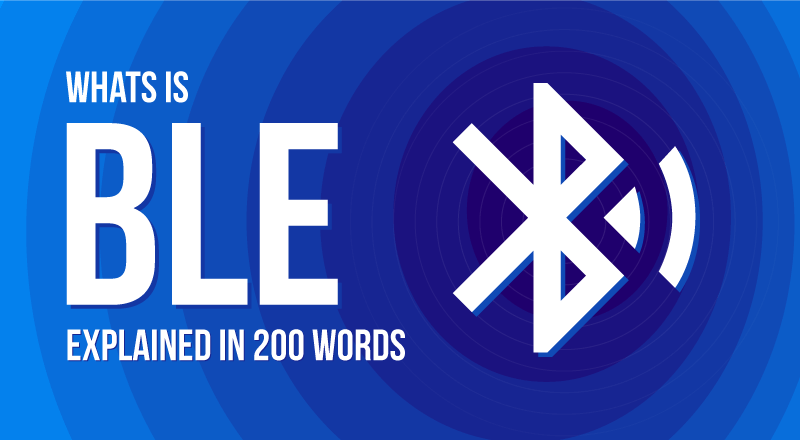 Limitations
Limited range of operation
Prone to attacks or interceptions
The BLE remains in hibernation mode constantly except for when a connection is initiated.
It works with a web browser like chrome or any computer, tablet, the mobile phone that supports BLE and doesn't require any setup or installation.
Retailers, Consumer Electronics, Healthcare providers, Machine Manufacturers take advantage of BLE due to their low cost, long battery life, and ease of deployment.
SPEC INDIA, as your single stop IT partner has been successfully implementing a bouquet of diverse solutions and services all over the globe, proving its mettle as an ISO 9001:2015 certified IT solutions organization. With efficient project management practices, international standards to comply, flexible engagement models and superior infrastructure, SPEC INDIA is a customer's delight. Our skilled technical resources are apt at putting thoughts in a perspective by offering value-added reads for all.