What Is Blockchain? Explained In 200 Words
Updated
December 27th, 2022
Blockchain is known as a disrupter to the traditional currency.
The most-discussed and the hottest buzz words of this era, it refers to a chain of blocks where blocks are data (cryptographically secured) bounded to each other in time-stamped, immutable series, called a chain.
Blockchain is a public ledger of digital information – i.e., it is a secure network on top of the internet.
Information in blocks can be anything – a transaction, contract, ownership, identity, money, agreement and anything that has some value.
Characteristics:
It's immutable – can't modify but append the block in the chain
Data is encrypted and stored in a decentralized manner
No redundant data
No central authority
Anyone in the network can see it using public/private keys
No transaction cost
Recorded with time-stamp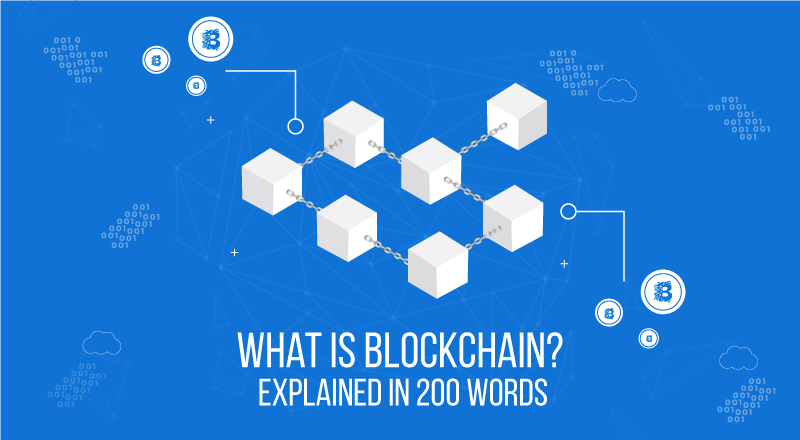 By having the groundbreaking potential to eliminate central authority and with ubiquitous availability, it has grabbed significant interests worldwide.
Bitcoin and other cryptocurrencies are famous applications of Blockchain.
It can be used for:
Financial services
Digital IDs
Asset management
Smart contracts
Supply chain management
Blockchain is suitable for the transfer of value (payment system) due to its transparency, decentralization, and security.
SPEC INDIA, as your single stop IT partner has been successfully implementing a bouquet of diverse solutions and services all over the globe, proving its mettle as an ISO 9001:2015 certified IT solutions organization. With efficient project management practices, international standards to comply, flexible engagement models and superior infrastructure, SPEC INDIA is a customer's delight. Our skilled technical resources are apt at putting thoughts in a perspective by offering value-added reads for all.