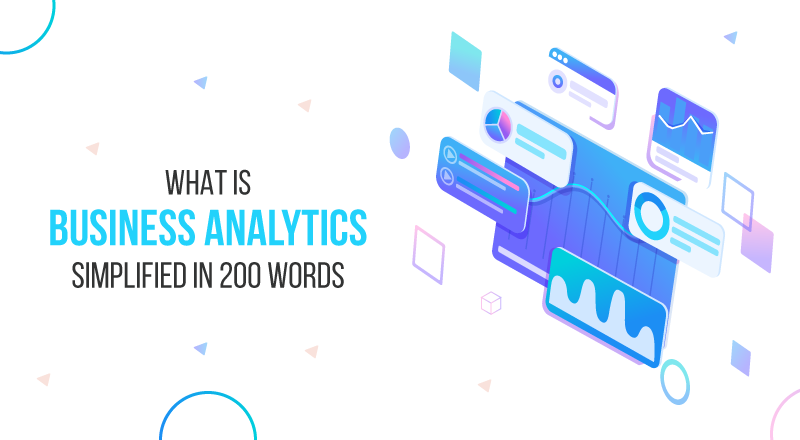 Business analytics (BA) is the iterative, systematic investigation of a company's data, with a prominence on statistical study. It is used by organizations that are dedicated to taking data-driven choices.
BA looks interchangeable with Data Science or Business Intelligence, but it is not.
Types of Business Analytics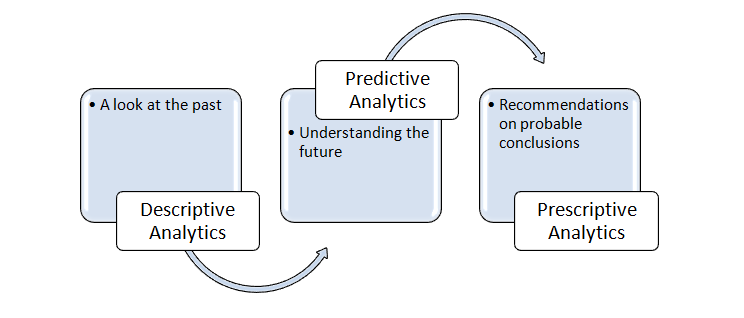 Descriptive Analytics
Offers picture-perfect visual synopses and insights into business data by looking at past data through patterns, trends, matrices, reporting, score cards, clustering, dashboards and analytical reports.
Predictive Analytics
Offers a foresight into the future movements, a look into the predictive score of each element, an in-depth and real-time analysis of business information with predictive modeling and machine learning methods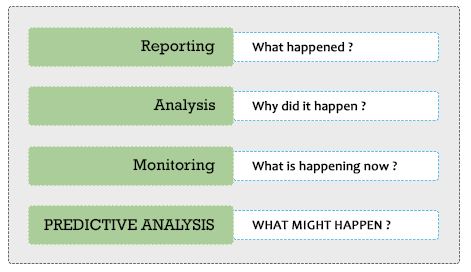 Prescriptive Analytics
Goes a step ahead of the other two. Suggests multiple likely actionable items by taking advantage of predictions, with optimization and simulation. Prescribes variety of options for solutions and corresponding guidelines.
Business Analytics Tools Must Be
Instinctive, easy-to-use and customizable
Natural language interface and API-driven
Capable of finding patterns in data and recommending visualizations
Able to combine multiple sources of complex data
Supportive for large-scale data analysis techniques
Popular BA Tools
SAS business analytics, R, Python, Apache Storm, Apache Spark, Tableau, Qlikview, Dundas BI etc.