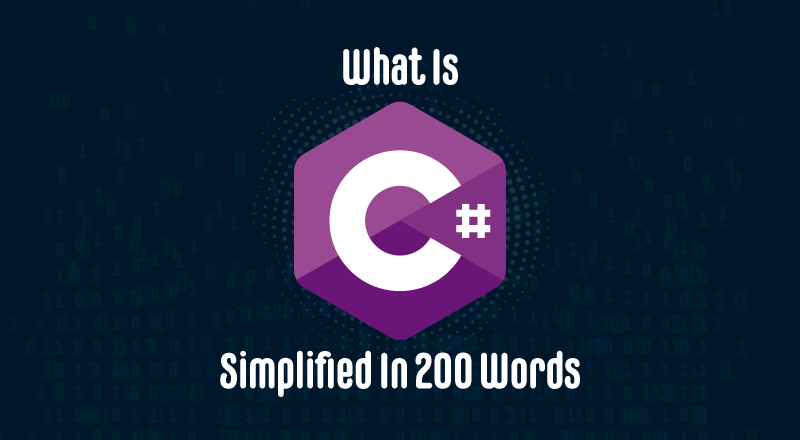 C#, pronounced as 'C Sharp,' was created as the part of Microsoft's .NET project in 2000.
It's mainly used to build web services & APIs, web applications, games, windows services, mobile apps, cloud apps, and interoperability software (Office, SharePoint, SQL Server).
It's a general-purpose, modern, and object-oriented programming language, acquiring the best of C and C++ to develop next-gen apps. It's designed for Common Language Infrastructure (CLI).
Key characteristics such as declarative, event-driven, strongly-typed, functional, flexible, and multi-paradigm are making C# one of the most popular programming languages among developers.
It's approved as an international standard by ECMA and ISO.
Benefits:
Easy to learn and use
Open-source and cross-platform
Versatile language, suitable for almost all types of apps
Safe, faster, and efficient
Scalable and structured language
It's syntactically similar to languages like Java, C++, and C.
It is a preferred language for distributed environments, embedded systems, and game consoles. C# is the first choice of developers for building Microsoft apps.
It is continuously evolving with the support of a large Microsoft community.
The latest version is 8.0, released in 2019.
The distinguishing features are Automatic Garbage Collection, memory management, Typesafe, dynamic binding, and many more.