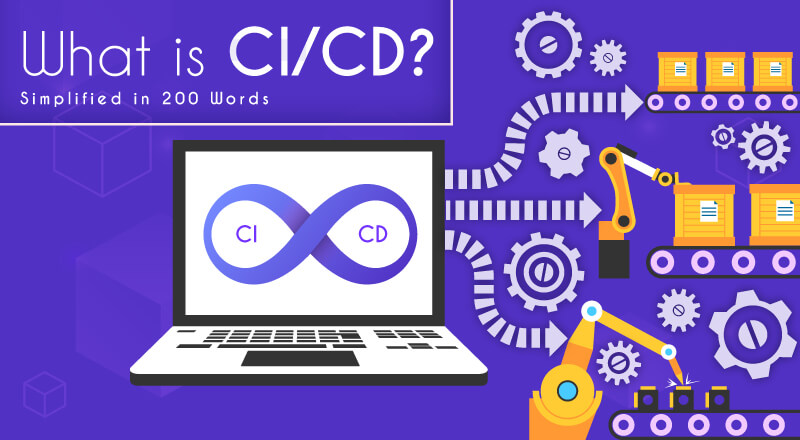 CI and CD are two important practices for successful DevOps implementation.
Also Known as CI/CD pipeline, CI(Continuous Integration) and CD(Continuous Delivery) represent set of principles, tools, and culture that allow software development teams to work in a collaborative manner to develop a software.
What Is CI?
CI refers to the practice of merging code to a central repository and delivering code changes more frequently.
CI leads to better collaboration and software quality as it automates the development processes to build, assemble, and test applications in a DevOps way.
What Is CD?
CD enables software delivery in short cycles, automating the process of deploying software to the production environment after changes, fixes, and experiments.
Combine with CI and continuous testing, CD ensures that there are automated processes to manage configuration, infrastructure, and releases.
Popular CI/CD Tools:
Jenkins
Ansible
Gitlab
Bamboo
Travis CI
TeamCity
Buddy
The goal of CI/CD is smaller, faster, and efficient deployments, frequently.
A mature CI/CD pipeline not only involves tools but a cultural shift where development and operation teams work together on the same code to shorten the development time and improve quality.