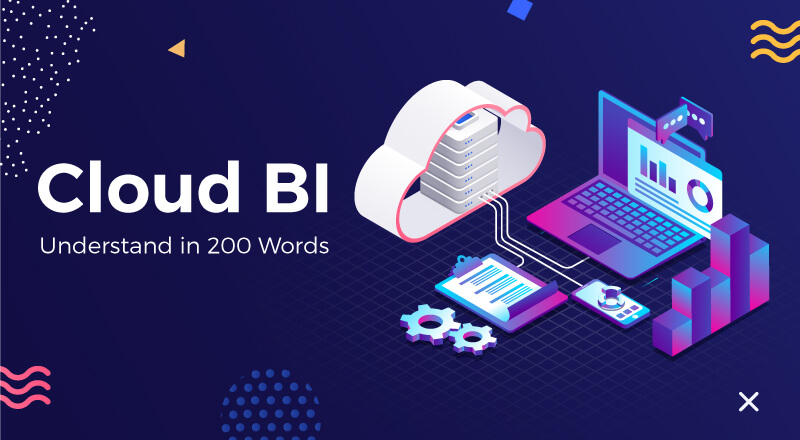 Cloud BI apps are hosted on a virtual network, like the Internet. They empower organizations, access to BI-related data such as dashboards, KPIs and business analytics.
Enterprises are progressively moving towards cloud-based tools, like CRM applications (Salesforce), online file collaboration and storage (Dropbox, Box) and help desk software (UserVoice, Zendesk).
To Each Its Own
BI carries the right information to the right people at the right time, and cloud computing carries a lightweight, agile way to access BI applications.
While the Cloud provides an agile storage, BI offers relevant information to the people in the organizational hierarchy.
Key Highlights
Critical to financial services & insurance, technology, retail & wholesale industries
Dashboards, advanced visualization, ad-hoc query, data integration, and self-service – the most-required Cloud BI features today
Why Cloud BI?
Keeps information unified and accessible
More computing power and data storage in the cloud
Affordable and reduced IT costs
Increased flexibility & scalability
Lesser maintenance of hardware/software
There couldn't be anything better than leveraging the complete potential of the two powerhouses – Cloud computing and BI.