What Is Data Warehousing? 200 Words Explanation
Data Warehousing is the framework responsible for integrating various data sources and models to achieve business goals.
As a vital constituent of BI, it's a blend of technologies that aids the strategic use of data – structured, semi-structured and unstructured.
The main emphasis of a data warehouse is to offer a correlation between data from existing systems.
Data analysis tools like Pentaho, Tableau, Jaspersoft, Power BI, SQL clients, and spreadsheets, access the data within the warehouse.
History
The idea of data warehousing goes back to late 1980s when IBM scholars Barry Devlin and Paul Murphy established the "business data warehouse" concept.
Key Components
Data sources from working systems, such as Excel, ERP, CRM etc.
Data staging area where data is cleaned and ordered
Presentation area where data is warehoused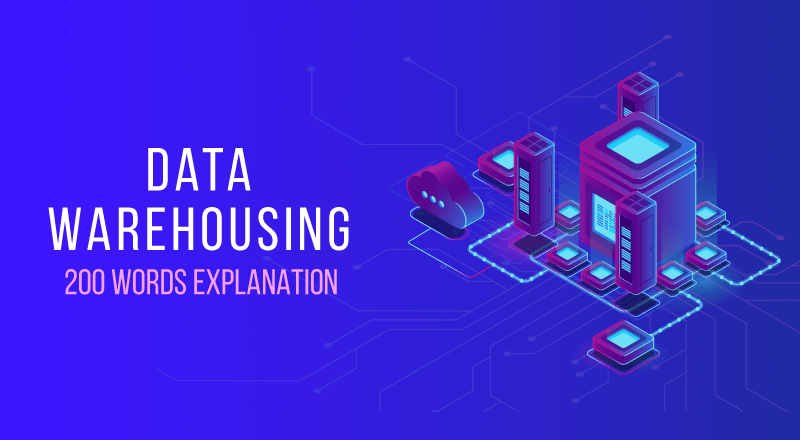 Functions of Data Warehouse Tools
Data Extraction – Collecting data from disparate sources
Data Cleaning – Extracting errors lying in data
Data Transformation – Converting legacy data into required format
Data Sorting, Consolidation, Summarization
The New Age Enterprise Data Warehousing (EDW)
Data lakes
Data split across organizations
IoT streaming data
Self-service / self-adapting analytics
Factors driving the future of EDW are agility in cross-functional teams, cloud-based computing and next generation of data.
SPEC INDIA, as your single stop IT partner has been successfully implementing a bouquet of diverse solutions and services all over the globe, proving its mettle as an ISO 9001:2015 certified IT solutions organization. With efficient project management practices, international standards to comply, flexible engagement models and superior infrastructure, SPEC INDIA is a customer's delight. Our skilled technical resources are apt at putting thoughts in a perspective by offering value-added reads for all.