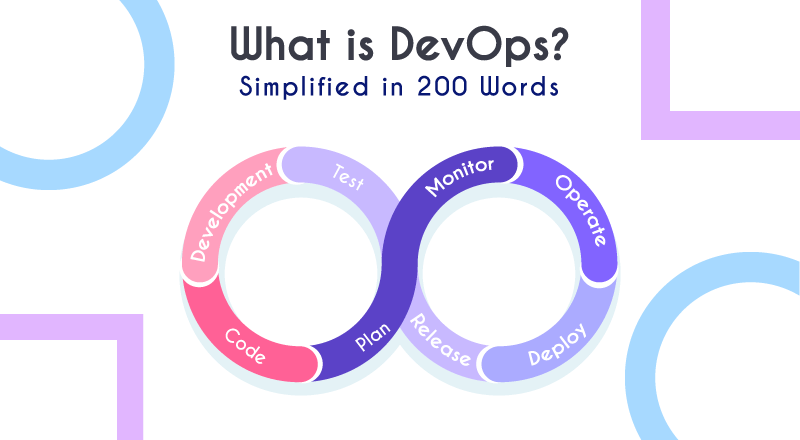 DevOps is the future of software development lifecycle automation.
More than 50% of organizations have adopted DevOps, according to the Forrester report.
DevOps represents a culture, mindset, and a modern approach to software development. It focuses on improving collaboration between Development (Dev) and Operation (Ops) teams.
DevOps is more related to people and culture rather tools and processes.
There are many frameworks, tools, concepts, and practices that are designed to support 'DevOps As A Philosophy' with an aim to deliver better-quality software, faster.
The goal of DevOps is to shorten the development life cycle by eliminating redundant, manual steps and reducing errors to increase agility.
Continuous Integration (CI) and Continuous Delivery (CD) are two major principles of DevOps that mandate rapid iterations and automation of processes to deliver a better product.
Embracing DevOps helps deliver higher-quality software at a faster pace, resulting in great customer experience and increased revenue. It accelerates time-to-market of an app while focusing on constant improvement.
It is suitable for any kind of software projects and products regardless of platform and architecture.
DevOps has redefined software development life-cycle and it's a growing practice in the software field along with emerging concepts like DevSecOps and Enterprise DevOps.