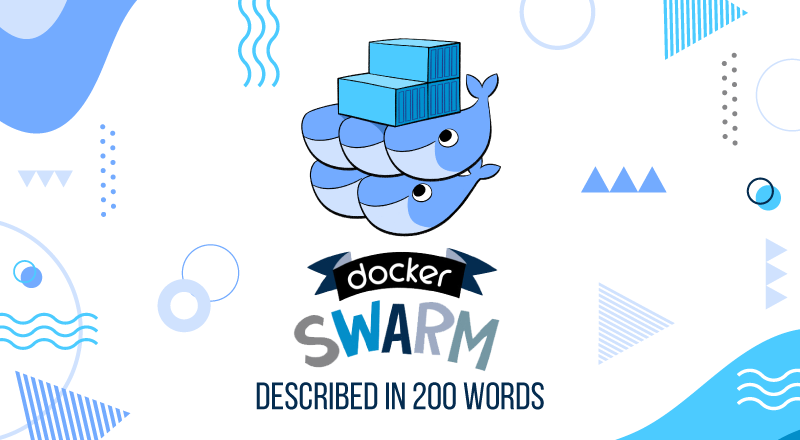 Docker Swarm or Swarm is an open-source container orchestration tool that manages multiple containers across multiple host machines
While containers can manage life-cycle, it is difficult to scale when there are hundreds of containers; thus container orchestration is needed to manage multiple containers.
Swarm is a clustering and scheduling tool for managing Docker containers.
Cluster of Docker nodes can be build and managed as a single virtual system.
Containers can be easily added or removed as per the computing demand.
Any tools that works with Docker runs equally well with Swarm as it is native to docker.
Functionalities:
Health Checks on Containers
Launches a fixed set of Containers
Scales up and down depending on load
Performs roll-back with minimum efforts
Its flexibility makes it easy to integrate with existing IT-infrastructure.
High availability, zero single point of failure, secured, backward compatibility is the fundamentals of Docker swarm.
Manages networking, accessibility, the state of containers, scaling services, load balancing, and even relocates the containers if the host becomes unresponsive.
Installation is easy as swarm uses Docker APIs and Docker CLI to run services without any external tools.
A Good Read: Kubernetes vs. Docker Swarm