What Is E-commerce? Explained In 200 Words
E-commerce means commercial transactions conducted electronically by transferring funds on the Internet
This means whenever you buy and sell products using internet e-commerce is involved.
With no barriers of time/distance, e-commerce enables to exchange of goods or services.
The concept of e-commerce came into existence on August 11, 1994 when a man sold a CD to his friend through his website NetMarket – An American Retail Platform.
Since then, e-commerce has evolved to make buying and selling easier, offering benefits to both consumers and businesses.
Alternative names for e-commerce are e-shop, e-store, internet-shop, web-shop, online store, virtual store, etc.
Types of E-commerce:
Business-to-Business (B2B)
Business – to- Consumer (B2C)
Consumer-to-Consumer (C2C)
Consumer-to-Business (C2B)
Business-to-Administration (B2A)
Consumer-to-Administration (C2A)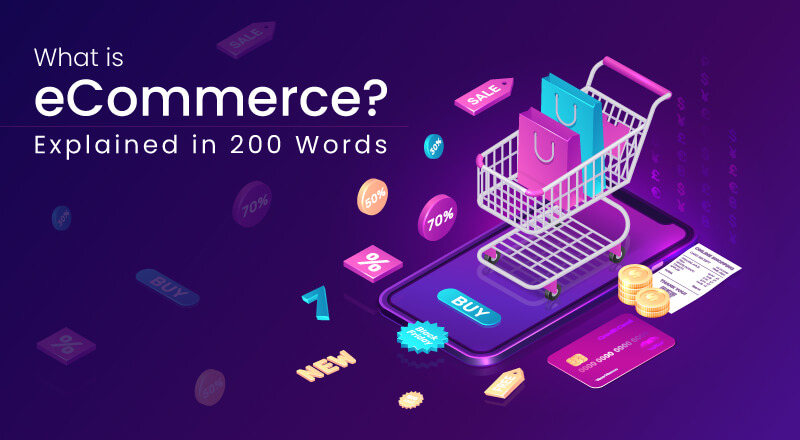 Key Benefits
Low inventory cost
Scalability
Exciting offers
Global Market Reach
Customer Insights via analytics
Fast response
Personalized messaging
Buying/Selling 24*7
It is a convenient way to shop at your comforts, with just a few clicks.
Online stores like Amazon, Flipkart, Shopify are examples of E-commerce websites.
According to statista, retail e-commerce sales are amounted to 3.53 trillion USD and e-retail revenues to grow 6.54 trillion USD in 2022.
SPEC INDIA, as your single stop IT partner has been successfully implementing a bouquet of diverse solutions and services all over the globe, proving its mettle as an ISO 9001:2015 certified IT solutions organization. With efficient project management practices, international standards to comply, flexible engagement models and superior infrastructure, SPEC INDIA is a customer's delight. Our skilled technical resources are apt at putting thoughts in a perspective by offering value-added reads for all.