What Is IoT? Explained In 200 Words
The Internet of Things (IoT) is a network of physical objects which sense, and transfer data over the internet without human intervention.
Examples of IoT include driver-less cars, smart homes, wearables, smart cities, smart door locks, air quality sensors, etc.
The IoT depends on technologies like an application programming interface, sensors, Big Data, Predictive Analytics, AI, Machine Learning, Cloud, etc.
The success of connecting device depends upon access to storage and processing data.
Thus, companies working on IoT need to collect data from multiple sources and store it in the cloud network for further processing.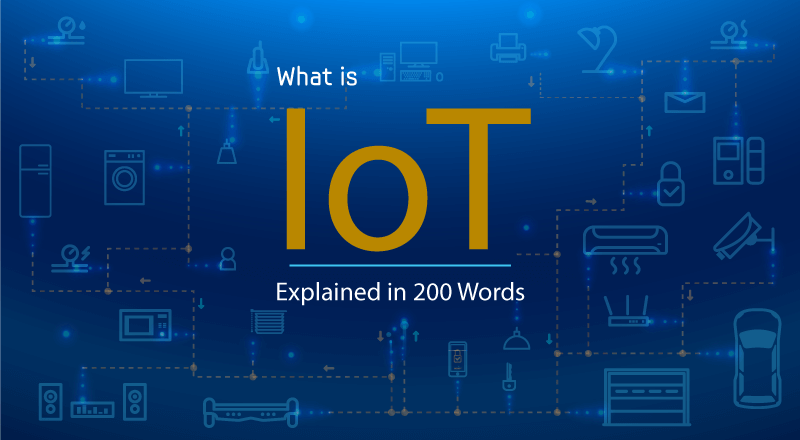 Advantages
Instant data access
Minimized human efforts
Saves time and money
Transparent communication
Workforce productivity
Limitations
Complexity
Privacy problem
Dependency on technologies
Compatibility issues
From machine's performance to supply chain and logistic operations, IoT helps businesses to gain real-time insights.
IoT is used in industries like healthcare, automotive, finance, retail, manufacturing, etc.
The continuous growth of IoT helps businesses and people to work smarter and gain better control over things, making our lives better in many ways.
Thus, one can clearly see that IoT is used in diverse industry segments and has a promising future.
SPEC INDIA, as your single stop IT partner has been successfully implementing a bouquet of diverse solutions and services all over the globe, proving its mettle as an ISO 9001:2015 certified IT solutions organization. With efficient project management practices, international standards to comply, flexible engagement models and superior infrastructure, SPEC INDIA is a customer's delight. Our skilled technical resources are apt at putting thoughts in a perspective by offering value-added reads for all.