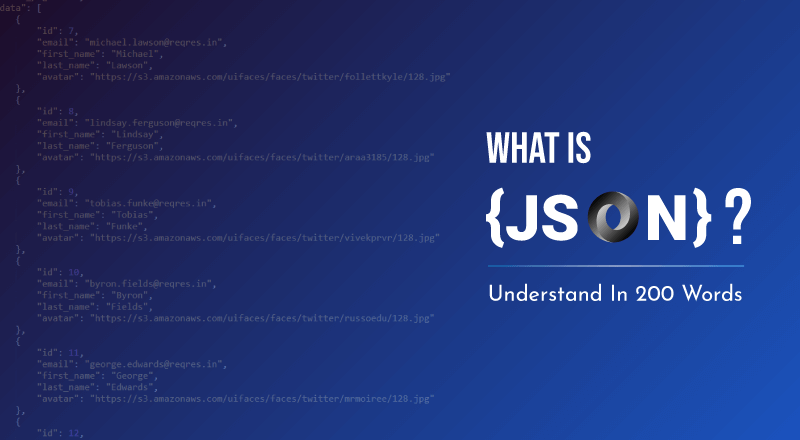 JSON is an acronym for JavaScript Object Notation.
It's a minimal data interchange format used in wide range of applications, especially to pass on data between server and web application.
JSON stores data in a human-readable format.
It's extended from JavaScript. It was coined in 2000s by Douglas Crockford, an American computer programmer.
It was first standardized in 2013 as ECMA-404.
It's supported by major modern programming languages.
Two primary ways you can store data in JSON:
JSON is an alternative to XML and AJAX. REST-JSON now considered as a de-facto standard for data interchange between web servers and browsers or mobile apps.
JSON replaces Flash plugins and Java Applets, owing to the need to change the old communication method with a stateless and real-time communication format.
As JavaScript is a universal language for browsers, JSON is most suitable format due to its simplicity. JSON to JavaScript conversion requires one line of code, ultimately saves time.
While JSON is preferred format over XML, It has some limitations:
No schema
Not suitable for large data sets
Limited data types
It's faster in execution, easily readable, and can be written in any programming language.