What Is Online Analytical Process (OLAP)? Explained In 200 Words
OLAP is an important arm of Business Intelligence, with relational databases, report writing and data mining, under its umbrella.
The terminology OLAP was created as a little alteration to the traditional term 'Online transaction processing (OLTP)'.
OLAP encompasses competencies like unlimited report viewing, complicated analytical calculations and budget / predictive planning.
It's a data processing method providing multi-dimensional view of the measures and enables user easy and speedy access of consolidated enterprise data.
OLAP cube consists of numeric facts called measures which are categorized by dimensions. The cube metadata may be created from a star schema or snowflake schema of tables in a relational database.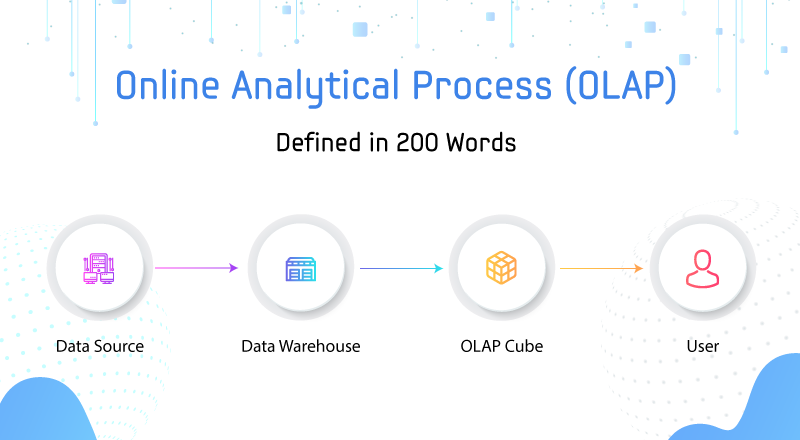 OLAP works as a fundamental stone to many types of business apps pertaining to
Business Performance Management
Planning, Forecasting, Budgeting
Financial Reporting
Simulation Models
Knowledge Discovery
Data Warehouse Reporting
Features
Cube Design
MOLAP, ROLAP (Multidimensional and Relational OLAP)
MDX Queries
Slice and Dice
Drill down
Ad-hoc Analysis
Major Advantages
In-depth analysis because of multiple dimensions
Empowers complicated analysis of bulky data volumes as against intricate business-queries
Key OLAP Technologies
Pentaho BI, Mondrian, Apache Druid, Click House, Pinot, Apache Kylin, etc.
SPEC INDIA, as your single stop IT partner has been successfully implementing a bouquet of diverse solutions and services all over the globe, proving its mettle as an ISO 9001:2015 certified IT solutions organization. With efficient project management practices, international standards to comply, flexible engagement models and superior infrastructure, SPEC INDIA is a customer's delight. Our skilled technical resources are apt at putting thoughts in a perspective by offering value-added reads for all.