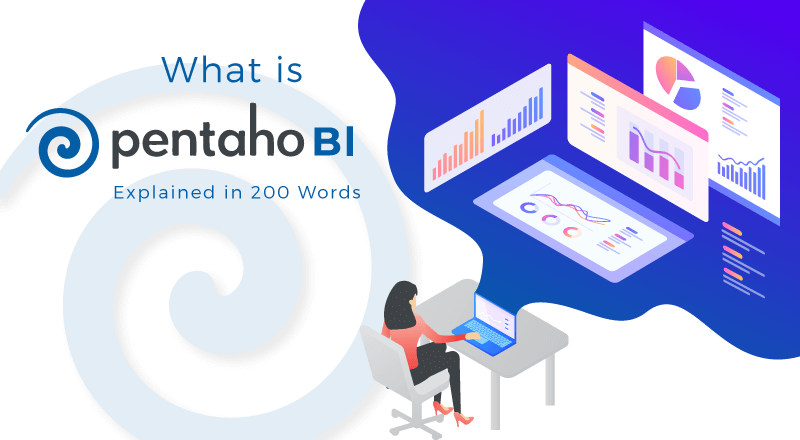 Pentaho ranks among the world's topmost open-source BI tools and offers a spectrum of data integration, mining, dashboarding, customized ETL, and reporting competencies.
Acquired by Hitachi Data Systems in 2015, Pentaho is now a part of Hitachi Vantara.
Modern Pentaho Business Intelligence Solutions empower users to integrate data from several resources, achieve real-time analysis, and aid in showcasing results in an interesting way, firming and perfecting decision-making process at every level of an organization.
There are two different editions of Pentaho Business Analytics: a community edition and an enterprise edition.
Key Offerings
Pentaho Data Integration
Custom Visualizations
Interactive Dashboards
Pentaho Analytics Platform
Pentaho Consulting
Pentaho Data Mining and Warehousing
Benefits
Improved data agility maintaining privacy, security and data governance
Smarter business insights and new revenue opportunities
Ability to deploy solutions on cloud, on-premise, and hybrid environments
Accelerated actionable insights and time to value
Great Pentaho community support
Real-time data ingestion from IoT devices
The Future Roadmap
Ecosystem integration
Edge to cloud processing
Efficient data operations
Analytics and visualization