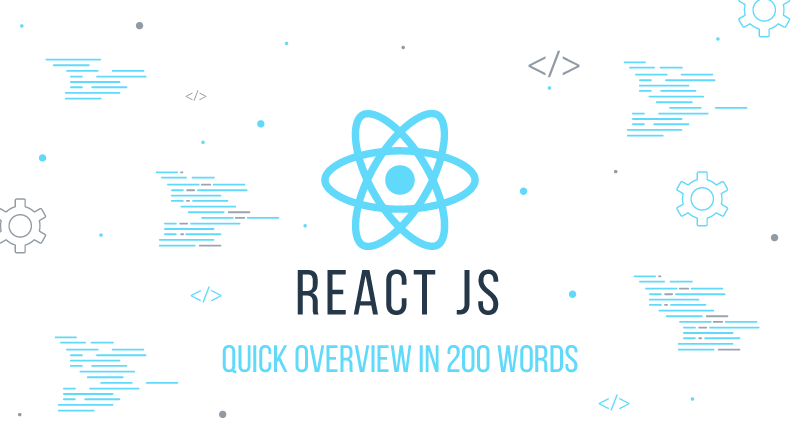 React, aka ReactJS or React.js, is a popular JavaScript library.
Developed by Facebook, it's widely used in front-end development to build attractive, interactive, and engaging user interfaces.
React was created by Jordan Walke, from Facebook and open-sourced in May 2013.
It's widely used in websites and especially single-page applications for building highly-interactive UIs.
Remarkable Features:
Use of JSX – XML like syntax for component rendering
Virtual DOM – only update and render that has changed
Declarative, stateful components for faster, effortless UI creation
Why React?
Easy-to-use and learn
One-way data binding
High performance
easy to debug and test
Simple, secure, and engaging UIs in lesser time
Requirements of React Developers are on the rise following its popularity to build UIs easily and quickly.
React skills have become important for developers just like HTML, CSS, and JavaScript. It is one of the most powerful UI libraries and backed by a strong community.
React is used by Facebook, Uber, Netflix, Twitter, Udemy, Paypal, Reddit, Tumblr, Walmart and many more.
React is often compared with Angular and Vue.js.
Well-structured life-cycle, use of DOM, and component-based approach makes it one of the mostly-discussed modern age JavaScript library.