What Is Software Development Life-Cycle (SDLC)? Explained In 200 Words
Software Development Life Cycle (SDLC) is a framework that defines tasks performed at each step in the development process.
Originated in the 1960s, SDLC is a structured, standardized set of processes for developing and maintaining business solutions.
From inception to completion, it details out; how to plan, build, and maintain specific software.
It aims to:
Deliver high-quality system
Work efficiently with the existing and planned infrastructure
Maximize productivity
Provide strong management controls
Lower the cost the development
SDLC's phases are:
Requirement Gathering
Designing
Coding
Testing
Maintenance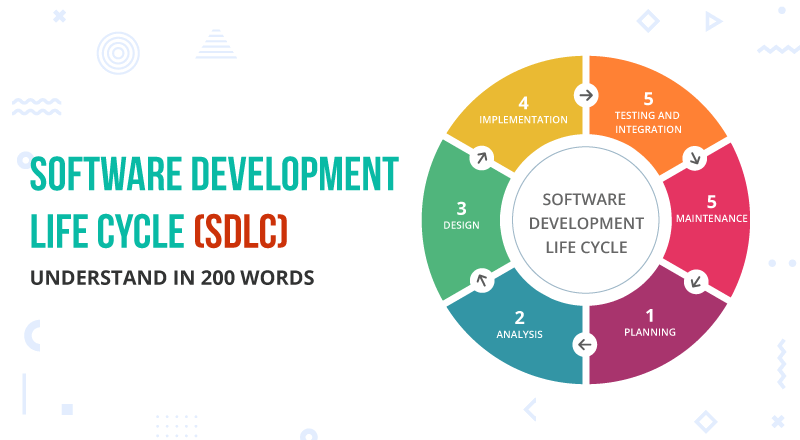 Developers must adhere to these steps as each phase uses the results of the previous ones
SDLC separates "what" and "how" in terms of doing tasks and creating outputs.
Information is organized in a hierarchical manner so that every user can access information quickly.
Why SDLC?
Project Tracking and control
Increased visibility
Enhanced Development speed
Improved client relation
Decreased the project risk
To manage the project complexities, number of SDLC models was created like waterfall, incremental, Agile, Prototype, etc.
The method of implementing SDLC varies vastly between methodologies.
SDLC is a crucial consideration before the actual software development process.
SPEC INDIA, as your single stop IT partner has been successfully implementing a bouquet of diverse solutions and services all over the globe, proving its mettle as an ISO 9001:2015 certified IT solutions organization. With efficient project management practices, international standards to comply, flexible engagement models and superior infrastructure, SPEC INDIA is a customer's delight. Our skilled technical resources are apt at putting thoughts in a perspective by offering value-added reads for all.