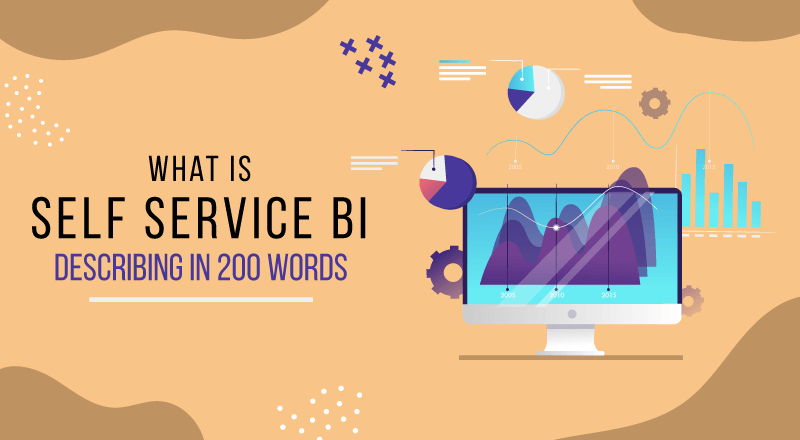 Self-service business intelligence (SSBI) is a modern-day methodology to data analytics that empowers business users to work with corporate data even if they do not have a detailed knowhow in statistical investigation, BI or data mining.
Self-service BI users can filter, sort, analyse and visualize data without involving the organization's BI and IT teams.
Self-service reporting tools empower users to prepare queries, create reports and visualizations by giving an upfront and easily navigable interface that simplifies the analytics procedure.
A Self-service BI architecture is leveraged by people who may not be tech-savvy and hence, the user interface (UI) for self-service analytics software must be intuitive.
The increasing demand for SSBI is an outcome of the users' need for enhanced flexibility, user independence and self-reliance in reporting and analysis.
Why SSBI?
Availability of data visualization in ample
Optimum time utilization
Independent execution of work
Proactiveness and positivity
Seamless third-party integration
Wouldn't it be best if users get the chance to plunge into the streams of data pools and extract whatever information they want, in their own desired format, time and place? That is exactly what SSBI aims for.
Good Read: Self-Service BI Tool – Serve Yourself the Best of Information