What Is SonarQube? Explained In 200 Words
SonarQube is an ideal partner for ensuring code quality and security of codebases. It empowers developers to write cleaner and safer code. With its initial release in 2006-07, SonarQube had its latest release recently, in July 2019.
SonarQube (previously Sonar) is an open-source platform developed by SonarSource for continuous inspection of code quality to perform automatic reviews with static analysis of code to detect bugs, code smells, and security vulnerabilities.
It's written in Java and considered perfect for guiding development teams during code reviews. It supports a continuous inspection stage.
The Quality Gate is a key, out-of-the-box feature of SonarQube. It offers a Go / No-Go gate for application promotion.
With over 170,000 implementations worldwide, SonarQube offers the necessitates to own up and influence Code Quality and Security.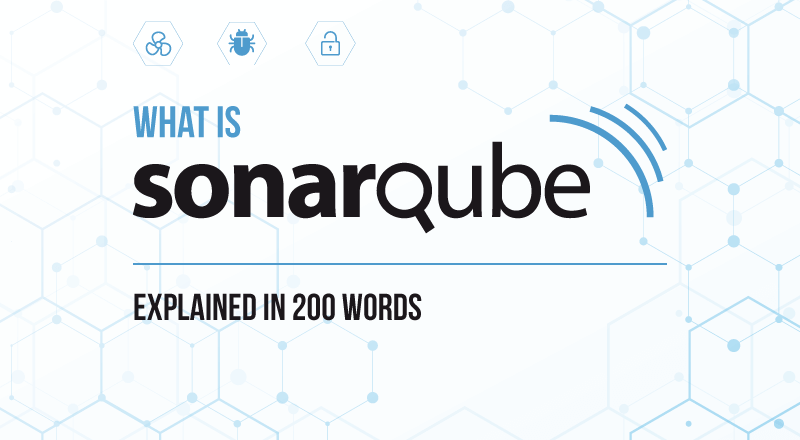 Key Features
Clean as you code
Supports 25+ programming languages
Fixes weaknesses that harm your app
Releases quality code
Catches tricky issues
Enhances workflow
Fits well with existing tools
CI/CD integration
60+ commercial and community plugins
SonarQube's mission is to empower developers first and grow an open community around code quality and security. SonarQube has a great community support, with multiple contributors.
SPEC INDIA, as your single stop IT partner has been successfully implementing a bouquet of diverse solutions and services all over the globe, proving its mettle as an ISO 9001:2015 certified IT solutions organization. With efficient project management practices, international standards to comply, flexible engagement models and superior infrastructure, SPEC INDIA is a customer's delight. Our skilled technical resources are apt at putting thoughts in a perspective by offering value-added reads for all.