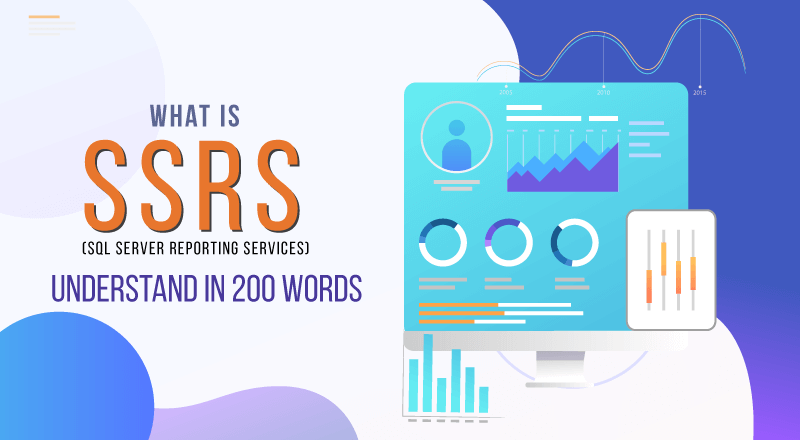 Data is the prerequisite for a successful business; organizations are struggling with heaps of data that is either going unnoticed or unmanageable. The need for effective reporting and business intelligence tool is growing big time.
SQL Server Reporting Services (SSRS) is server-based technology by Microsoft that caters to reporting information in a way that helps organizations in making insightful decisions. Be it any format, SSRS is competent enough to provide desired information at the right time and in the right format.
Being an important pillar of the Microsoft BI framework, SSRS works best with its other component partners – SQL Server, SQL Server Analysis Services (SSAS), and SQL Server Integration Services (SSIS).
Various interactive reports can be extracted with SSRS: Graphs, maps, tabular reports, drill-down reports, click-through reports, and many more.
Key Advantages
Simplistic implementation owing to a centralized server
Supports a variety of file formats
Facility to drill down to different levels of data
Helpful and perceptive reporting
Access to enterprise-level features
SSRS is considered ideal for developers who already are leveraging the Microsoft SQL Server environment and need basic reporting facilities, though it may not be able to serve very complex needs.
Don't miss out on our detailed article: Get To Know SQL Server Reporting Services (SSRS) In An Easy Way