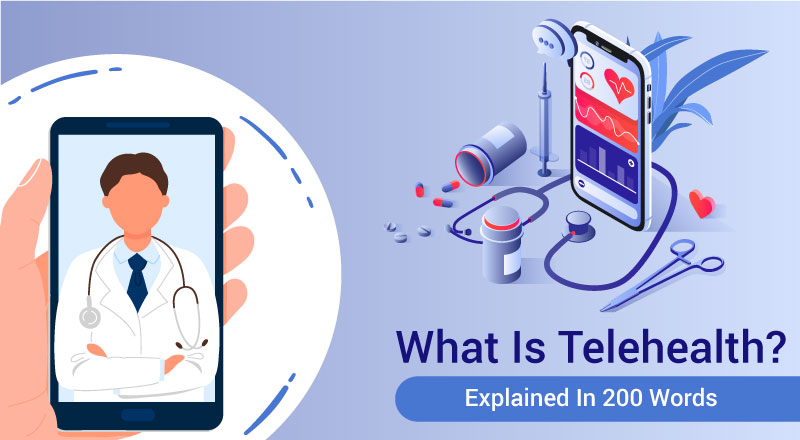 Telehealth is an integrated fusion of technology with healthcare, primarily to handle long distance clinical and non-clinical services.
It comprises of a wide range of techniques to enhance healthcare mechanisms and bridges the physical gap with virtual medical, public health, administration and educational services.
It leverages telecommunication technologies and digital information to offer best of healthcare services.
Objectives
Enhance quality of healthcare and reach out to a wider audience, including rural areas
Better coordination between patients, doctors, administrators, insurance agents etc.
Encourage healthcare self-management by offering relevant support services
Faster access to medical experts, especially for people with restricted access
Telehealth Attributes
Real-time two-way interaction between stakeholders, through audio / video conferencing
Mobile health (mHealth) services through mobile devices
Wireless communications & digital photography
Electronic data transmission, store and forward imaging with secure email communication
Online patient portal with remote patient monitoring
Simulated appointments, personal health records / apps
Telehealth & Telemedicine
Telehealth is often interchangeably used with Telemedicine, but there is distinct difference between the two. Telehealth is more like a superset to Telemedicine, which looks only at the faraway clinical services like diagnosis and monitoring.