What Is Waterfall Model? 200 Words Explanation
The term "waterfall" was first introduced by Dr. Winston W. Royce in a paper published in 1970.
Waterfall model follows a linear, sequential approach and is popular in product development.
It is divided into different phases and has precisely defined goals at each stage.
Since the phases fall from edge to cliff in one direction like waterfall, it is named as the waterfall model.
The development of one phase starts only when the previous phase is completed & reviewed. The output of one phase is used as the input of the next phase.
However, changes are too costly and time-consuming, so this model provides a rigid structure to ensure efficiency.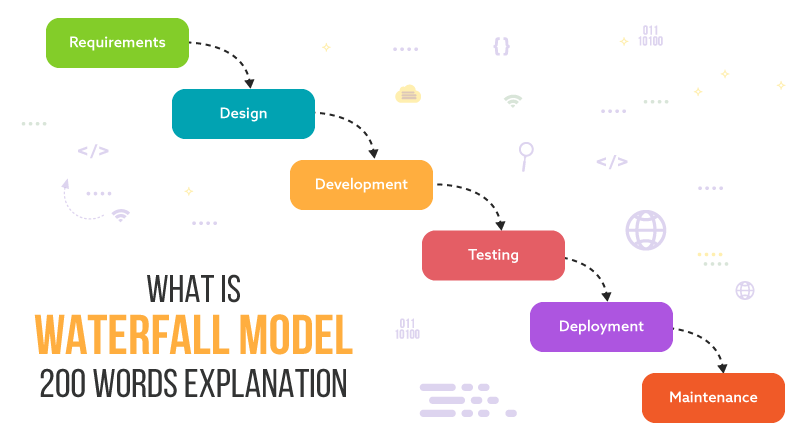 Phases:
Requirement
Analysis
Design
Coding
Testing
Deployment
Maintenance
Advantages:
Works towards common goals
Defined milestones and deadlines
Facilitates departmental and managerial control
Enables structured and disciplined organizations
Easy to understand and use
Limitations:
Difficult to make revisions in design
Low-flexibility level
Need for regular monitoring
SPEC INDIA, as your single stop IT partner has been successfully implementing a bouquet of diverse solutions and services all over the globe, proving its mettle as an ISO 9001:2015 certified IT solutions organization. With efficient project management practices, international standards to comply, flexible engagement models and superior infrastructure, SPEC INDIA is a customer's delight. Our skilled technical resources are apt at putting thoughts in a perspective by offering value-added reads for all.