Why DevOps For Enterprises? Explained In 200 Words
Updated
December 23rd, 2022
From communities to communication, most of us are well aware of the role of DevOps in accelerating software delivery and development with a key focus on quality and customer satisfaction.
DevOps is not just a software development approach but it's a culture and a mindset that mandates strong collaboration and frequents updates.
Today's organizations have to deal with two important aspects – faster delivery and stability. With the enhancement of technology, enterprises have to fulfill customers' ever-changing needs and constantly provide value to the end-user in this digital-first time.
Unlike traditional approaches, DevOps helps enterprises to maintain both – business agility and stability, forcing them to bridge the gap between Dev and Ops teams to work on a shared vision.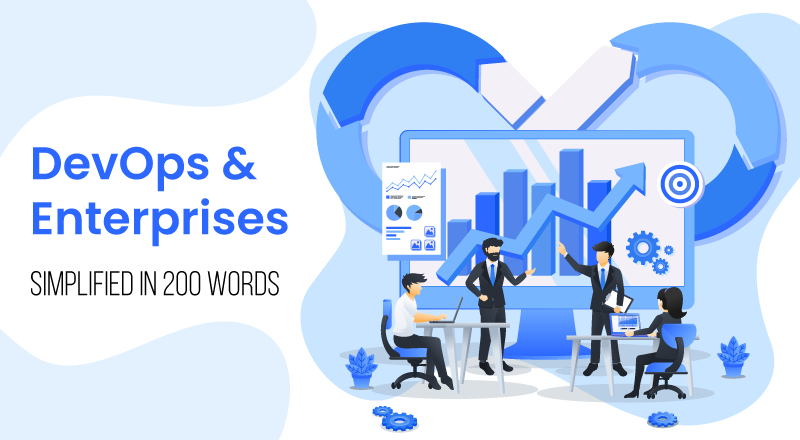 Why DevOps For Enterprises?
More frequent releases result in higher customer satisfaction
Automated processes save time and cost
Shared responsibilities
Less complexity
Faster solution to issues
Happy, productive team with strong collaboration
Implementing DevOps in larger organizations comes with challenges like change management, legacy systems, adaptability issues, and proper training.
Every enterprise has its own DevOps roadmap, objectives and timeline to fulfill it. It brings people, processes, and products together to deliver superior customer experience.
A good read: DevOps As A Philosophy
SPEC INDIA, as your single stop IT partner has been successfully implementing a bouquet of diverse solutions and services all over the globe, proving its mettle as an ISO 9001:2015 certified IT solutions organization. With efficient project management practices, international standards to comply, flexible engagement models and superior infrastructure, SPEC INDIA is a customer's delight. Our skilled technical resources are apt at putting thoughts in a perspective by offering value-added reads for all.