Google I/O 2018 – Driving Technology Forward
The Google I/O annual conference is an event the world waits for, with bated breath – be it the developer community or the end user community. Google has a lot to offer to the technical world, as a regime and hence this year is no different. The 3-day annual I/O developer conference – Google I/O 2018 is a developer festival that was held on May 8-10 at the Shoreline Amphitheatre in Mountain View, CA. It has been a highly successful event, highlighting a plethora of innovative & technically advanced features that Google is about to offer to the world.
I/O gets together developers from around the world yearly for discussions, applied knowledge with Google specialists, and an original look at Google's state-of-the-art developer products. With the CEO's vision of having Google rule the globe as the face of the future, the annual conference last year raised the excitement bar sharply and this time too, it surely exhibits promising developments in the coming year.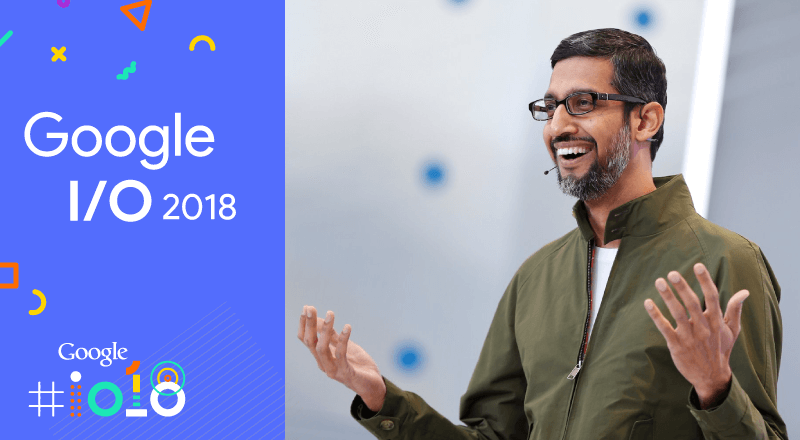 Starting with the key note session, the Google I/O conference kicked off with a lot of enthusiasm among an elated audience of over 7000 participants and numerous live streaming across many locations all over the globe.
Artificial Intelligence Being Leveraged at its Best at Google I/O 2018
There is a whole lot that has been offered by the tech giant in these 3-day conference, encompassing almost all popular products that have been ruling the globe already. The one underlying technology that is taking all these products a level further is Artificial Intelligence. Google is all set to rebrand its own research section to Google AI. This initiative shows the heavy focus that Google is placing on researching various areas in AI and unleashing its potential for all Google products.
Unless your name is Google, stop acting like you know everything
10 Significant Proclamations @ Google I/O 2018 – The Future Is Here
Important announcements, cutting-edge innovations, latest news and more – below are the important big announcements made at the Google annual conference this year.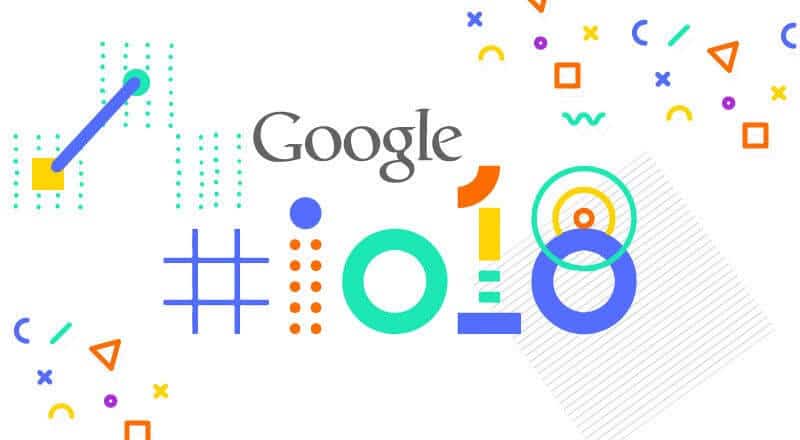 The Beta Version of Android P Is Here
Here comes yet another release for Android lovers – Android P, of course, the beta version as of now. With three major sections – Intelligence to unleash machine learning for knowing the frequency of apps being used, simplicity to help the user gel with technology better and digital wellbeing to focus on user comfort.
To help you spend quality time with your loved ones, there is a digital wellbeing dashboard that showcases information like number of times you have unlocked your device, time spent on apps, notifications received, time spent on your device and much more.
There is a new navigation system that stresses on use of gestures rather than buttons.
A feature called 'Shush' mode is available that will facilitate you to activate the 'Do Not Disturb' mode if you just put on phone face down.
Yet another feature in Android P is there is a button that will come up to allow you to rotate the screen in case you have accidently or on purpose rotated the phone.
Google Assistant Is Expanding Its Horizons
Google Assistant is one of the key technologies in the Google family that has proved its expertise and is all set to offer much more than you can think of. According to the CEO, Google Assistant has turned much smarter and true to its name, it is assisting other Google products to expand their offerings.
There are new voices coming up for Google Assistant, most of them being popular celebrities. It is also set to support about 30 varied languages around the globe by the end of this year.
A new feature called Continued Conversations lets you use the same command to continue asking as many questions as you wish to. It will also remember your past answers to fetch it easily when needed.
Here comes a politeness feature, as a boon to parents, that encourages children to say 'please' while asking for something and even compliments when they do.
Powered by Google and YouTube, there will be release of the first smart canvas displays soon.
Google Assistant is getting linked up with Google Maps soon to offer quality recommendations to end users, thereby, expanding the scope of Google Maps than just providing directions.
Google Maps Is Getting More Social Now
A very popular product as it is, there is more value addition this time. It is becoming a complete social experience now using Google Maps. It facilitates usage of your phone camera to move around town using Street View, pairing up with AI, offering an interactive experience. In case there is need for directions, there are giant arrows pointing out directions for proceeding further. Giving a real-life experience, there is a provision to show new restaurants and businesses around that area.
Google Duplex Makes You Chat with Anyone on Behalf of You
With AI turning out to be the global choice today, one of the key areas that came to focus during this conference was Google's phone calling AI that can converse live with anyone you call and chat as if it was a real person in front. Much more to be explored yet, for now, it surely is a treat to our eyes.
Google Lens Is a Boon to the Phone's Camera
For a lively future with the camera, Google announced its software – Google Lens, for a bright camera experience.  You can point your phone camera at any text from the real world, for e.g. a book's page, a password, bill information etc., and get that information pasted on your phone instantly. With a novel feature called Style Match, if you point your phone camera at some outfit or accessory or showpiece, Google, with the assistance of its machine learning and AI powers, will show you similar styled products and help you purchase that online.
Google Mail (Gmail) Turns Smarter
With an innovative feature called Smart Compose, you can autocomplete your mails using the suggestions given and pressing Tab button. With the help of machines learning, this helps you work faster and in a highly efficient manner, offering you a wonderful mail experience. It not only suggests words, it suggests possible phrases that can used based on the conversation that is being written.
Waymo Is Here to Self Drive your Taxi
Waymo – formerly the Google self-driving car project is here to help customers with a self-driving portal that can travel to any location as mentioned in the start. This driverless car program is sure to reach new heights in the coming year soon.
Google Photos Gets More Powerful Now
With a new feature called Suggested Actions, Google Photos can now spot friends in your pictures and help share these pictures with them in a single click. Even photos of documents can be converted into PDFs instantly. Experiencing the magic of AI and machine learning, you can change colour coordination as needed, recolour black and white pictures and remove colour from some areas. You can also adjust the brightness and contracts of pictures based on recommendations by Google Photos itself. With in-built editing tools, a variety of collages can be made.
Google News is Now AI Powered
Google News is now quality driven, empowered with the power of AI. It analyses all the news content, publication articles, YouTube videos etc. and organizes all of them more logically. It can point out your favourites and keep it easily accessible. End users are sure to have a quality experience with focus on important and liked stories at its best. Knowing the user's preference and the latest happenings around, Google News is out with new features like Newscasts and Full Coverage that will facilitate people to a comprehensive view of any news story.
Google Pay Gets Advanced & Better
As Google's leading payment platform, Google Pay gets advanced with new features like peer to peer payments, online payment support for all browsers, view of all payments from a unified location, issuing tickets & boarding passes to name a few.
If life gives you questions, Google gives you answers
SPEC INDIA's superior infrastructure, high quality, budgeted cost, technology advancements are key drivers to the organization's success profile. With international standards to comply, resources @ SPEC INDIA are committed to quality, perseverance and technical excellence. As your single stop IT partner, SPEC INDIA has a plethora of custom services and enterprise solution offerings, in its kitty, which has been implemented by a wide range of enterprise global clientele with a satisfied and fulfilling experience.
SPEC INDIA, as your single stop IT partner has been successfully implementing a bouquet of diverse solutions and services all over the globe, proving its mettle as an ISO 9001:2015 certified IT solutions organization. With efficient project management practices, international standards to comply, flexible engagement models and superior infrastructure, SPEC INDIA is a customer's delight. Our skilled technical resources are apt at putting thoughts in a perspective by offering value-added reads for all.