Industry 4.0 Explained In 200 Words
Updated
December 23rd, 2022
Industry 4.0/ I4.0 / I4 is an initiative introduced by the German Government to promote smart manufacturing with the potentials of new technologies.
It connects physical machines with the digital system enabling collaboration across departments, products, and people.
This fourth industrial revolution focuses on interconnectivity, automation, machine learning and real-time data.
It not only makes the system interconnected, but communicates, gathers, and analyzes data across machines enabling efficient processes at reduced costs.
What factors drive Industry 4.0?
Cyber Physical Systems
Internet of Things (IoT)
Smart Factories
Interoperability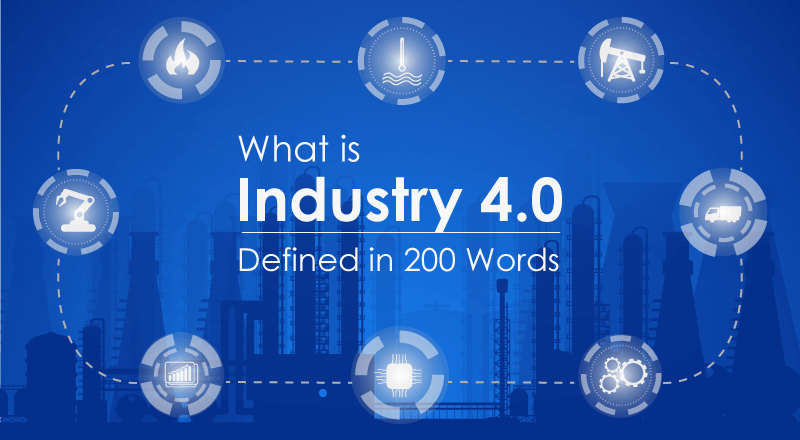 Machines are augmented with wireless connectivity and sensors which track the entire unit and make the decisions based on the data.
Technologies like Cyber-Physical Systems, IoT, Cloud Computing, and Cognitive Computing are used to create a holistic and connected ecosystem.
With the help of industry 4.0, business owners can control the business process, boost productivity, and drive growth.
Benefits:
Improved customer experience
Higher efficiency
Improved quality
Improved productivity
Challenges:
Huge capital investment
Cybersecurity and privacy concern
Integrity of production processes
Companies like General Electric, Cognex, Microsoft, GE, PTC, and Siemens are executing Industry 4.0 to leverage their business.
SPEC INDIA, as your single stop IT partner has been successfully implementing a bouquet of diverse solutions and services all over the globe, proving its mettle as an ISO 9001:2015 certified IT solutions organization. With efficient project management practices, international standards to comply, flexible engagement models and superior infrastructure, SPEC INDIA is a customer's delight. Our skilled technical resources are apt at putting thoughts in a perspective by offering value-added reads for all.