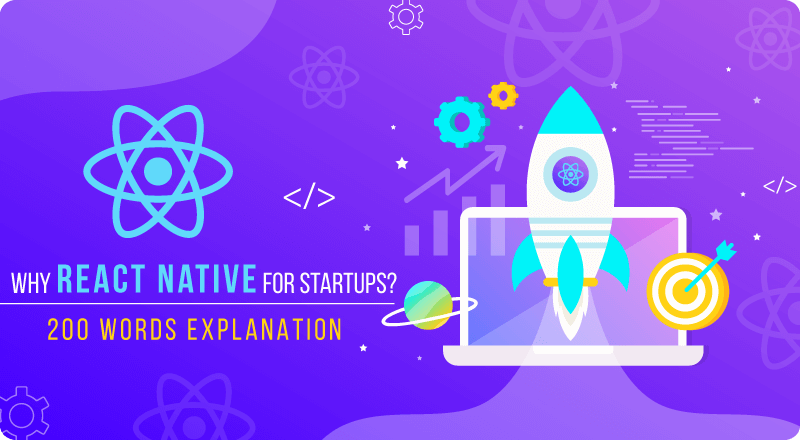 Maintained by Facebook, React Native is a popular cross-platform mobile framework for building cross-platform mobile apps.
The reasons why it is a beneficial framework for startups are clear like 'write once, run on major platforms' approach, native-like experience, potential of framework (backed by Facebook), and faster time-to-market.
Startups are leveraging React Native's powerful features to develop and deliver faster.
Benefits Of React Native From Startup Perspectives:
Ease of coding – Easy, reusable components
User experience – truly-native and superior
Budget – cost-effective
Stability of framework – Continuously evolving
It is used by Facebook, Instagram, Pinterest, Skype, Walmart, Uber, Tesla and many more.
Some of the startups using React Native: Wix.com, UberEats, Delivery.com, Chop, Discord App
Considering startups, challenges are obvious at the initial phase and you need to pay equal attention to strategizing, marketing, analysis, and ideas. In this case, choosing React Native will lessen your overhead and offer exceptional user experience at comparatively lower cost than native app development.
It is heavily based on web technologies and that's the reason it is preferred by the developers worldwide.
Enjoying a dominant position in the market for cross-platform app development, React Native continues to win heart of entrepreneurs and developers.
A Good Read: React Native And Startups: A New Formula For Success