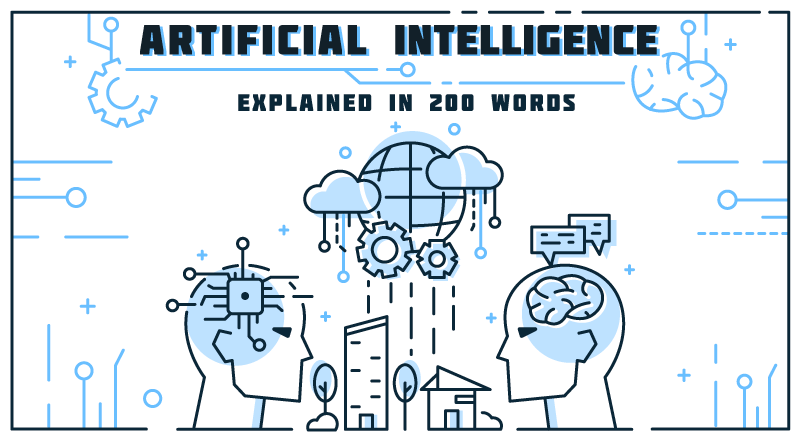 By disrupting every industry worldwide with the ability to self-learn, self-analyze to make human-like decisions, AI is the most talked-about and hottest trend in the tech industry.
Artificial Intelligence refers to a set of concepts, technologies, and methods that aim at making computers think and learn like humans.
It's a new field of study focusing on making computers 'smart' – performing tasks without any human instructions and intervention.
The term was coined by John McCarthy in 1955.
AI, machine learning, and big data are transforming core processes and models of every industry including healthcare, transportation, advertising, entertainment, education, manufacturing, retail, etc. Global spending on AI systems will reach $97.9 billion in 2023, according to IDC.
Example:
Self-driving cars
Chatbots
Digital assistants(Amazon's Alexa And Apple's Siri)
Smart speakers
Facial recognition
Translation
The future of AI holds significant changes in data management, decision-making, personalized experiences, and cognitive intelligence.
It involves fields like computer science, mathematics, philosophy, machine learning, and linguistic.
AI simply improves services and products and doesn't replace human jobs. AI-driven services are gaining popularity using a wide range of tools and technologies. AI continues to broaden its scope in every industry, in every country.