What Is Machine Learning? An Overview In 200 Words
From autonomous cars to translating speech and performing tasks in human ways, machine learning is a subset of Artificial Intelligence.
Machine Learning is a scientific study of algorithms and methods to find connections between data, based on pattern and analysis – the way human mind does.
It focuses on pattern recognition, predictive analysis, and data mining to learn from the data and become independently adaptable to the new data.
ML is closely related to big data, AI, and analytics.
This term was coined by Arthur Samuel in 1959.
It's one of the hottest buzzwords at present, enabling machines to mimic human decision-making by learning themselves.
It uses mathematical models and advanced statistics for predictions or decisions.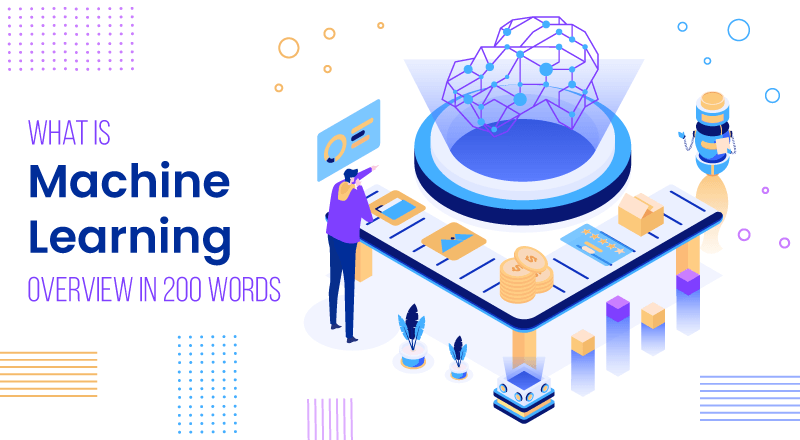 Uses:
Self-driving cars
Face recognition
Fraud detection
Product recommendations
Personalized customer experience
Financial trading
Sentiment analysis
Medical diagnosis and predictions
Due to large amount of data and the need for constant analysis, ML is proving its potential to offer multi-dimensional data without no or little human intervention.
Despite much hype, it has a very long way to deliver accurate results that can transform the majority of the domains with human-like decision-making processes.
SPEC INDIA, as your single stop IT partner has been successfully implementing a bouquet of diverse solutions and services all over the globe, proving its mettle as an ISO 9001:2015 certified IT solutions organization. With efficient project management practices, international standards to comply, flexible engagement models and superior infrastructure, SPEC INDIA is a customer's delight. Our skilled technical resources are apt at putting thoughts in a perspective by offering value-added reads for all.