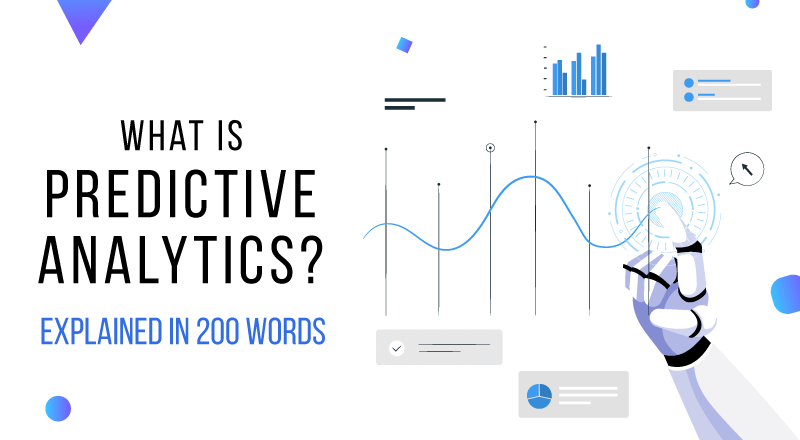 Are you keen to know futuristic trends of your business? Would you like to peep into probable business performance?
If yes, Predictive Analytics is the key – the advanced form of analytics, a prime ingredient to business intelligence.
It offers an insight into future and strengthens your business. It's like a modern-day telescope showing futuristic information that can help organizations take the best of decisions.
Today's economic competition, increasing bulk of data, simple software apps and curiosity to know about the future are the prime factors for organizations to plunge into this technology.
Depending upon the bulk of historical information collected, different algorithms, statistical techniques and latest technologies like AI and ML, Predictive Analytics assists businesses in foreseeing the future possibilities, which includes the risks that could come their way.
Predictive analytical solutions go a step ahead of the rest. It initiates from
Reporting – What happened?
Analysis – Why did it happen?
Monitoring – What is happening now?
Predictive Analytics – What might happen in the future?
The Future
Implementation in increasing number of industry sectors
Integration with IoT
Integration of AI to create predictive models
Predictive Analytics – A boon to business, indeed!