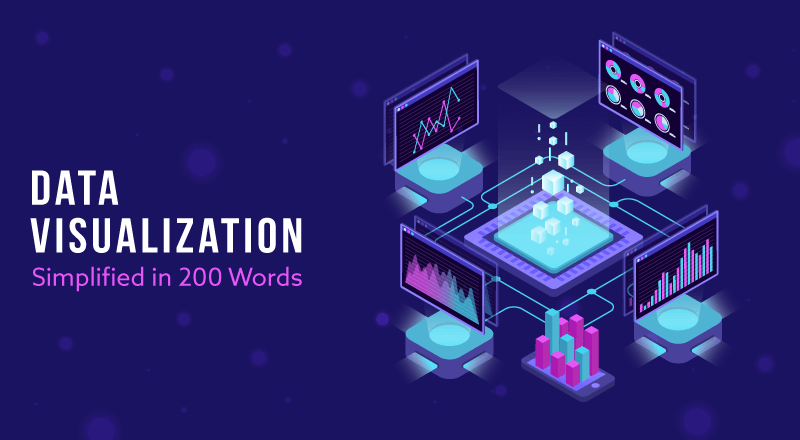 'A Picture Is worth a Thousand Words'. This is what Data Visualization is based on. In organisations packed with huge deluge of data, the most prevalent visual delight is Data Visualization.
Data Visualization focuses on representing data in different formats. Data Visualization outputs could vary in different formats like dashboards, info-graphics, charts, tables, maps, graphs etc.
The want for Data Visualization is a requisite because for a human eye, a visual picture of consolidated information is highly simple to extract trends and futuristic patterns rather than going through multiple lines of data.
Popular visualization tools are Tableau, Power BI, QlikView etc.
Popular Data Visualization Mechanisms
Interactive Dashboard – An alluring way to observe your data, search, filter, drill down further to gain deep insights
Balanced Scorecard – A popular tool that checks for alignment between business activities vis a vis the organizational goals
Mashups – A seamless integration of information from different sources into a unified graphical interface
The Future
Interactive visualization and sessions clubbed with facts and figures
Inter-dependency of qualitative and quantitative data
Blend of AI and XR to make visualizations more immersive
Increased usage of live links to videos, research reports etc.