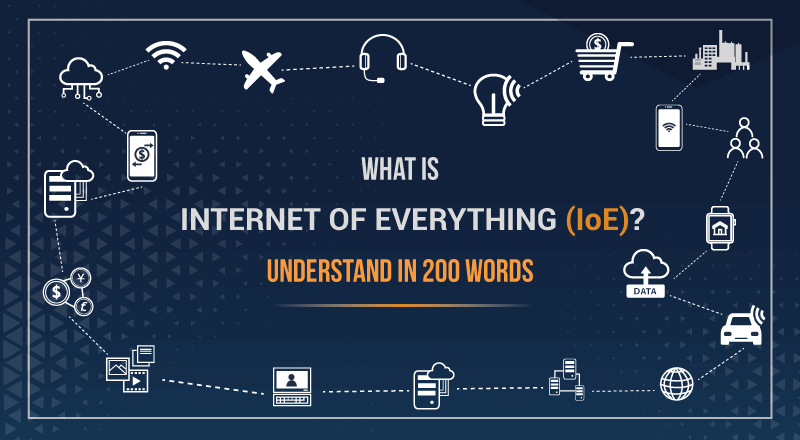 IoE, the Internet of Everything is the term introduced by Cisco to define IoT (Internet of Things) in a broad and comprehensive outlook.
It's a networked connection of people, things, data, and processes to enable continuous and connected everything for organizations, individuals, and industries.
The major difference between IoT and IoE is, IoT refers to the connection of physical objects over network whereas IoE includes people and processes as main components.
It represents connectivity, intelligence, and greater effectiveness by connecting everything
Examples:
Smart home appliances
Utility and energy control
Traffic control using sensors
Health/fitness devices
Smart vehicles
Defense and advanced analytics
Cybersecurity
Every 'smart' object is a part of IoE. And it encompasses people and processes as key drivers.
The aim of IoE is to connect people and processes, collect information, perform data-based decision making and deliver the ultimate experience to customers.
Benefits:
Increased productivity
More accurate results
Cost and time reduction
Smart data management
Better health outcomes
Energy efficiency and optimization
IoE-driven transformation in every industry enables next-gen operations with greater accuracy and helps facilitate the fourth industrial revolution that further creates unprecedented opportunities.
A Good Read: IoT: Separating Myths From Reality